Truth, Lies, and Cultural Appropriation: Christopher L. Miller on Impostors
Royce Hall room 236,
10745 Dickson Plaza, Royce Hall, Room 236




Los Angeles

,

CA

90095

United States
+ Google Map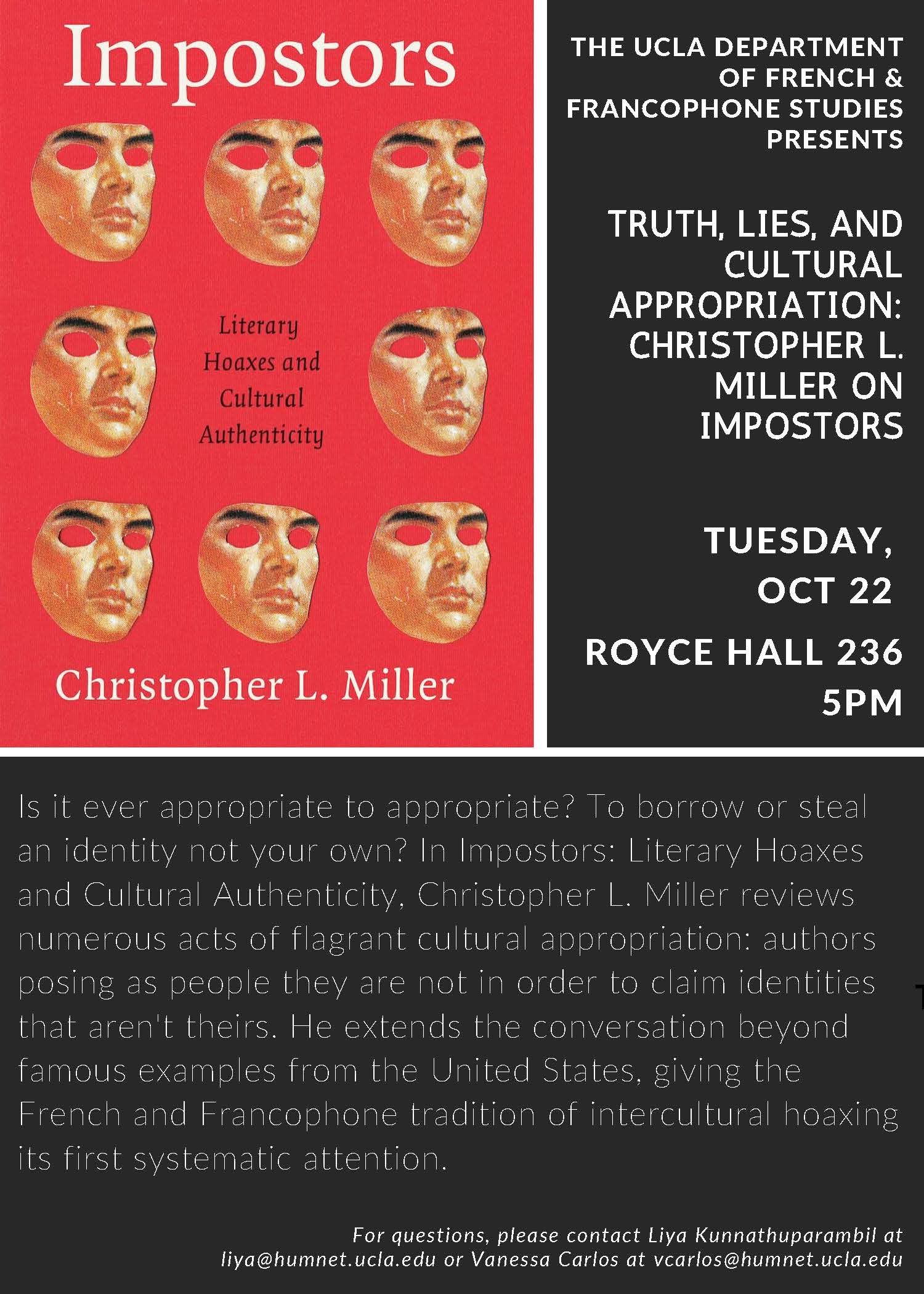 Is it ever appropriate to appropriate? To borrow or steal an identity not your own? In Impostors: Literary Hoaxes and Cultural Authenticity, Christopher L. Miller reviews numerous acts of flagrant cultural appropriation: authors posing as people they are not in order to claim identities that aren't theirs. He extends the conversation beyond famous examples from the United States, giving the French and Francophone tradition of intercultural hoaxing its first systematic attention.
Free admission.
Sponsored by the UCLA Department of French and Francophone Studies.