Sixteen Tomes: The Lost Worlds of Leone de' Sommi — Dramatic Readings with Commentary
Feb 27, 2019 @ 4:30 pm
-
6:00 pm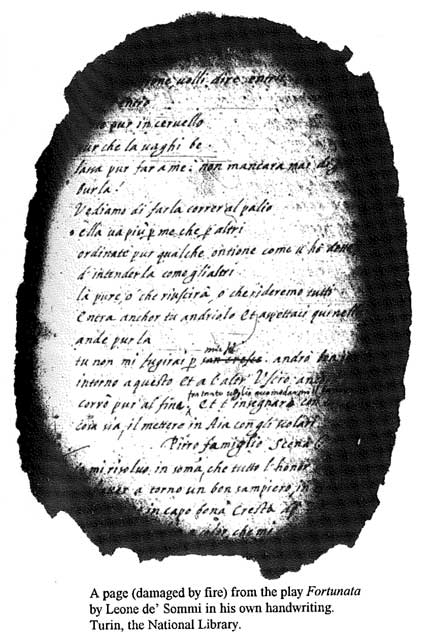 On the night of January 25th and 26th, 1904, a fire ravaged the National University Library of Turin, Italy, destroying 30,000 books and half its 4200 manuscripts. Among the latter were sixteen unique volumes containing the complete writings of Leone de' Sommi (c. 1525-c. 1590), the Jewish-Italian scholar, playwright, director, and actor from Mantua. Only a handful of Leone's works survived the conflagration. In anticipation of the carnivalesque Jewish festival of Purim, this program aims to reconstruct (to the extent possible), analyze, and celebrate Leoni de' Sommi's unique synthesis of Italian and Jewish culture. Readings mostly in English (with samplings of Hebrew and Italian for flavor).
Hosted by: Ariane Helou (UCLA),  Erith Jaffe-Berg (UC Riverside), Elsa Martinez (UCLA), and Daniel Stein Kokin (UCLA and Universität Greifswald)
Please register below and let us know you're attending. No fee. Limited seating. Self-pay parking in lots 2, 3, and 4. Parking information at main.transportation.ucla.edu/campus-parking/visitors
Funding for this event is provided by the Betty and Sanford Sigoloff Endowment for the UCLA Center for Medieval and Renaissance Studies.