Pirate and Philosopher, Courtier and Cook: The Life and Work of Sir Kenelm Digby
Jan 10, 2017 @ 4:30 pm
-
5:40 pm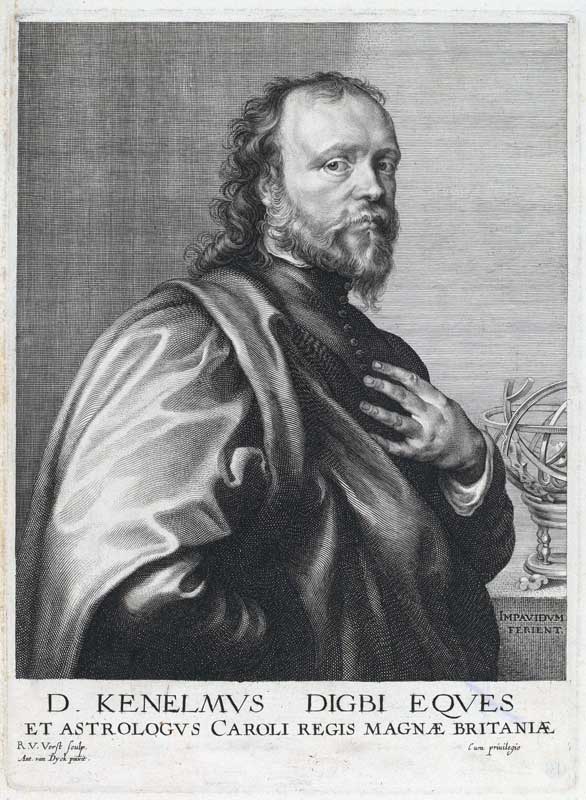 CMRS Distinguished Visiting Scholar Lecture
Sir Kenelm Digby (1603-65) lived a dazzlingly varied life: bouncing between the courts of London, Paris and Rome, befriending everyone from Ben Jonson and René Descartes to Oliver Cromwell, and producing original works of theology, philosophy, and experimental science. Despite these achievements he has faded from most accounts of the seventeenth century, remembered only for scandals like his supposed poisoning of his wife, Venetia, and his more outlandish claims, such as his ability to cure wounds from a distance without ever touching them.
In this lecture, CMRS Distinguished Visiting Scholar Dr. Joseph Moshenska (Trinity College, University of Cambridge) will argue that Digby was not an aberrant or arcane figure: rather he captured within the breadth of his interests the richness and contradictions of the seventeenth century. While it will explore the range of Digby's pursuits, including his lifelong devotion to alchemy and cookery, the lecture will end by focusing on the importance of literature in his life, and will place at the center of his oeuvre the autobiographical romance which he wrote in 1628 on a Greek island, during a year-long voyage across the Mediterranean.
Joe Moshenska is a Fellow, Lecturer, and a Director of Studies in English at Trinity College, University of Cambridge. He specializes in Renaissance literature and the connections between literature, science, and theology. He is the author of Feeling Pleasures: The Sense of Touch in Renaissance England (2014) which explores the varied and contested importance of touch in the sixteenth and seventeenth centuries, and A Stain in the Blood: The Remarkable Voyage of Sir Kenelm Digby (2016) which focuses on Digby's 1628 voyage around the Mediterranean in 1628. He is currently working on a book provisionally called Iconoclasm as Child's Play which begins with the fact that during the Reformation, holy things were sometimes given to children as toys rather than being broken or burned.
Advance registration not required. No fee. Limited seating.
Image above: Engraved 1626 portrait of Sir Kenelm Digby by Robert van Voerst after Sir Anthony van Dyck. Collection of the National Gallery of Art (Washington, D.C.), Rosenwald Collection.