Mandelstam's Venice and Some Forgotten Paintings
May 11, 2016 @ 3:30 pm
-
5:00 pm
Humanities Bldg, Room 311,
"Venetian Life" (1920) is one of Osip Mandelstam's most complex and semantically rich poems, and many a study has been devoted to deciphering this text. Even at the most rudimentary level, however, this project is far from complete. The principal genre-determining subtext of the poem has gone unnoticed, as have other intertextual connections. An examination of newly discovered pictorial subtexts demonstrates the decisive part played by ecphrasis in the poem and enables one to adopt the author's genre positioning of "Venetian Life" as a poetic vanitas, one that is not only formally constructed according to the same principle as various vanitates in painting, but also lays claim to the totality of the genre's traditional meanings.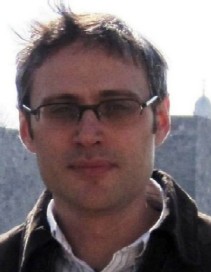 Professor Alexander Kulik's research concentrates on the cross-cultural transmission of texts and ideas. His scholarly interests encompass Slavic and Jewish studies. He received his Ph.D. from the Hebrew University of Jerusalem and conducted post-doctoral research at Harvard University. Kulik has authored three books: Retroverting Slavonic Pseudepigrapha (two editions: Society of Biblical Literature: Atlanta GA, 2004 and Leiden-Boston: Brill, 2005), 3 Baruch: Greek-Slavonic Apocalypse of Baruch (Berlin-New York: Walter de Gruyter, 2009), Biblical Pseudepigrapha in Slavonic Tradition (Oxford: Oxford University Press, 2015; with S. Minov); and edited the collected volume History of the Jews in Russia: From Antiquity to Early Modern Period (Jerusalem-Moscow: Shazar/Gesharim, 2010). Kulik has founded and headed the Brill book series "Studia Judaeoslavica." Presently he servers as Associate Professor and Chair of the Program of Russian and East European Studies at the Hebrew University of Jerusalem. Alexander Kulik has held visiting positions at Moscow State University, University College London, Stanford, Oxford, Freie Universität Berlin, and Università Ca' Foscari Venezia.