How did an Arabic dialect spoken around AD 1000 become an official language of Malta and of the European Union?
Jan 24, 2018 @ 4:00 pm
-
5:30 pm
NELC Seminar Room (Humanities 365),
365 Humanities




Los Angeles

,

CA

90095

United States
+ Google Map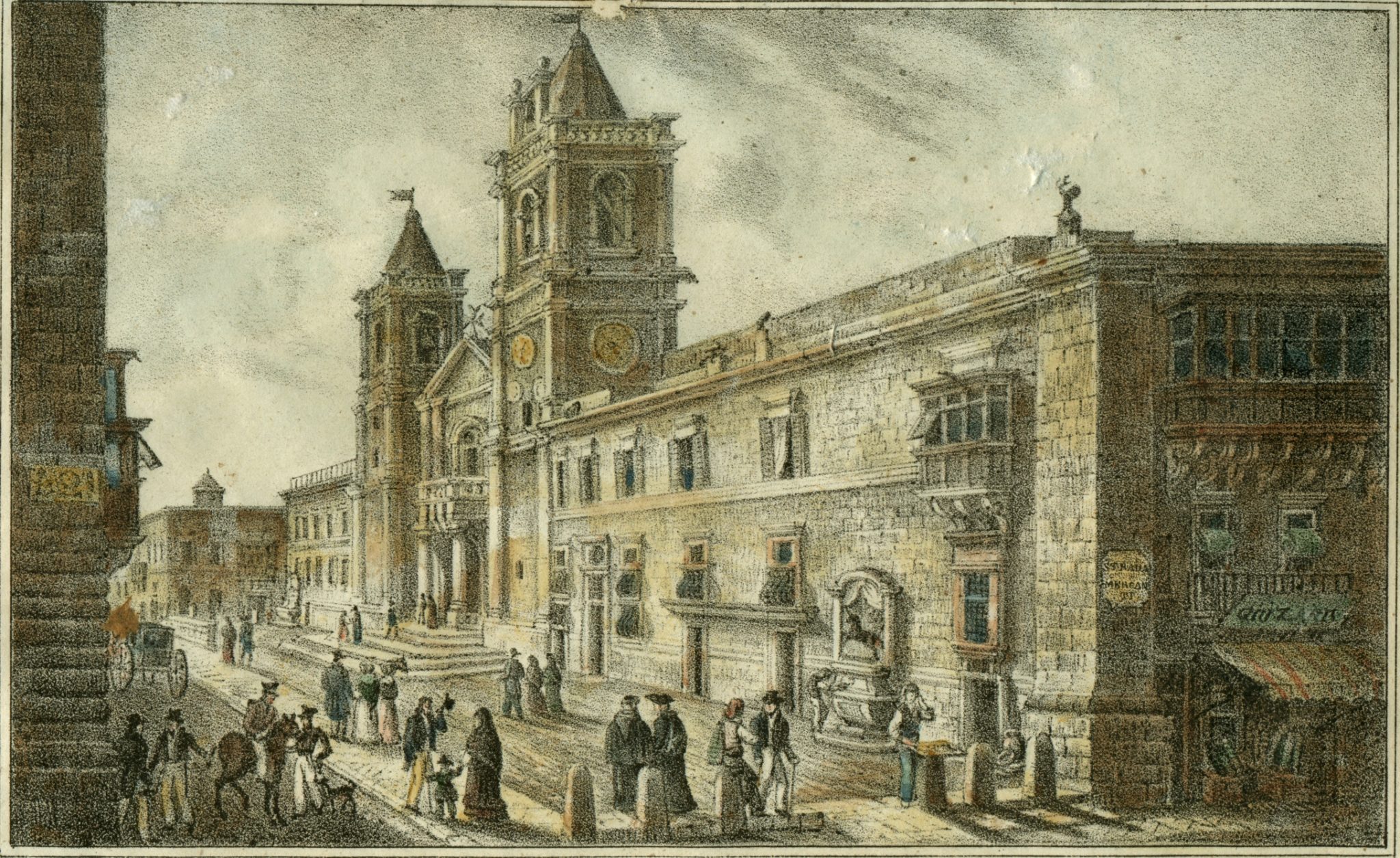 Malta's position at the centre of the Mediterranean has attracted many settlers and conquerors through the ages, with the result that many languages have been spoken and written in the islands.  The present-day Maltese language is a fusion of Arabic, Sicilian, Italian and English.  The presentation tells the story of how this blend came about.  It also describes how the process of standardization led to its achieving official status in Malta in 1934 and its recognition as an official language of the European Union in 2003.
Joseph Brincat
Professor of Italian at the University of Malta
---
Please RSVP for Event
---
Please RSVP for Event
This iframe contains the logic required to handle Ajax powered Gravity Forms.
jQuery(document).ready(function($){gformInitSpinner( 67, 'http://nelc.ucla.edu/wp-content/plugins/gravityforms/images/spinner.gif' );jQuery('#gform_ajax_frame_67').load( function(){var contents = jQuery(this).contents().find('*').html();var is_postback = contents.indexOf('GF_AJAX_POSTBACK') >= 0;if(!is_postback){return;}var form_content = jQuery(this).contents().find('#gform_wrapper_67');var is_confirmation = jQuery(this).contents().find('#gform_confirmation_wrapper_67').length > 0;var is_redirect = contents.indexOf('gformRedirect(){') >= 0;var is_form = form_content.length > 0 && ! is_redirect && ! is_confirmation;if(is_form){jQuery('#gform_wrapper_67').html(form_content.html());if(form_content.hasClass('gform_validation_error')){jQuery('#gform_wrapper_67').addClass('gform_validation_error');} else {jQuery('#gform_wrapper_67').removeClass('gform_validation_error');}setTimeout( function() { /* delay the scroll by 50 milliseconds to fix a bug in chrome */ jQuery(document).scrollTop(jQuery('#gform_wrapper_67').offset().top); }, 50 );if(window['gformInitDatepicker']) {gformInitDatepicker();}if(window['gformInitPriceFields']) {gformInitPriceFields();}var current_page = jQuery('#gform_source_page_number_67').val();gformInitSpinner( 67, 'http://nelc.ucla.edu/wp-content/plugins/gravityforms/images/spinner.gif' );jQuery(document).trigger('gform_page_loaded', [67, current_page]);window['gf_submitting_67'] = false;}else if(!is_redirect){var confirmation_content = jQuery(this).contents().find('.GF_AJAX_POSTBACK').html();if(!confirmation_content){confirmation_content = contents;}setTimeout(function(){jQuery('#gform_wrapper_67').replaceWith(confirmation_content);jQuery(document).scrollTop(jQuery('#gf_67').offset().top);jQuery(document).trigger('gform_confirmation_loaded', [67]);window['gf_submitting_67'] = false;}, 50);}else{jQuery('#gform_67').append(contents);if(window['gformRedirect']) {gformRedirect();}}jQuery(document).trigger('gform_post_render', [67, current_page]);} );} ); if(typeof gf_global == 'undefined') var gf_global = {"gf_currency_config":{"name":"U.S. Dollar","symbol_left":"$","symbol_right":"","symbol_padding":"","thousand_separator":",","decimal_separator":".","decimals":2},"base_url":"http://nelc.ucla.edu/wp-content/plugins/gravityforms","number_formats":[],"spinnerUrl":"http://nelc.ucla.edu/wp-content/plugins/gravityforms/images/spinner.gif"};jQuery(document).bind('gform_post_render', function(event, formId, currentPage){if(formId == 67) {} } );jQuery(document).bind('gform_post_conditional_logic', function(event, formId, fields, isInit){} ); jQuery(document).ready(function(){jQuery(document).trigger('gform_post_render', [67, 1]) } );