Guest Speaker: "Black Sovereignty" Miguel Valerio (Spanish/Performing Arts, Washington University in Saint Louis)
Feb 6 @ 12:00 pm
-
3:00 pm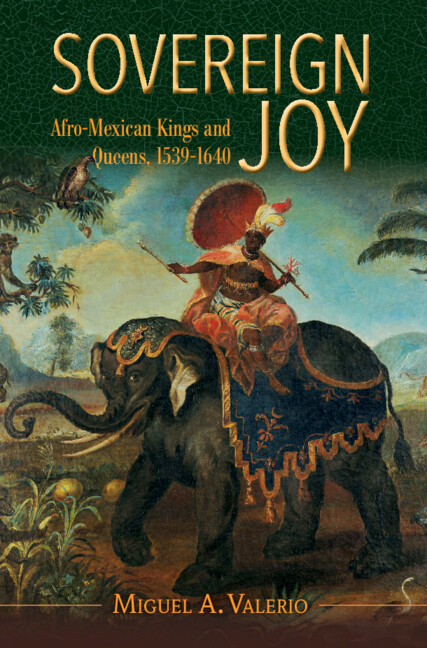 Register for the February 6th, 2023 in-person ECT seminar session on Prof. Valerio's book, Sovereign Joy: Afro-Mexican Kings and Queens, 1539-1640 (Cambridge UP, 2022).
Space is limited for in-person participation in the seminar. RSVP (first come, first served) to zs@humnet.ucla.edu
About the Author:
Miguel A. Valerio is assistant professor of Spanish at Washington University in St. Louis. Prof. Valerio is a scholar of the African diaspora in the Iberian world: Latin America, Spain, Portugal, and beyond. He teaches courses in Afro-colonial culture and contemporary Afro-Latin American literature and culture. His research has focused on black Catholic brotherhoods or confraternities and Afro-creole festive practices in colonial Latin America, especially Mexico and Brazil. His research has appeared in various academic journals, including Slavery and Abolition, Colonial Latin American Review, The Americas, and the Journal of Festive Studies. He is the author of Sovereign Joy: Afro-Mexican Kings and Queens, 1539-1640 (Cambridge University Press, 2022) and a co-editor of Indigenous and Black Confraternities in Colonial Latin America: Negotiating Status through Religious Practices (Amsterdam University Press, 2022). He is currently working on his second book project, Architects of Their World: The Artistic and Ritualistic Spaces of Afro-Brazilian Irmandades (under contract with Cambridge University Press).
Click here to download a PDF flyer of this lecture.