FILM SCREENING–MADAME MINAKO: THE LAST GEISHA OF THE YOSHIWARA (2013)
Nov 2, 2015 @ 2:00 pm
-
4:00 pm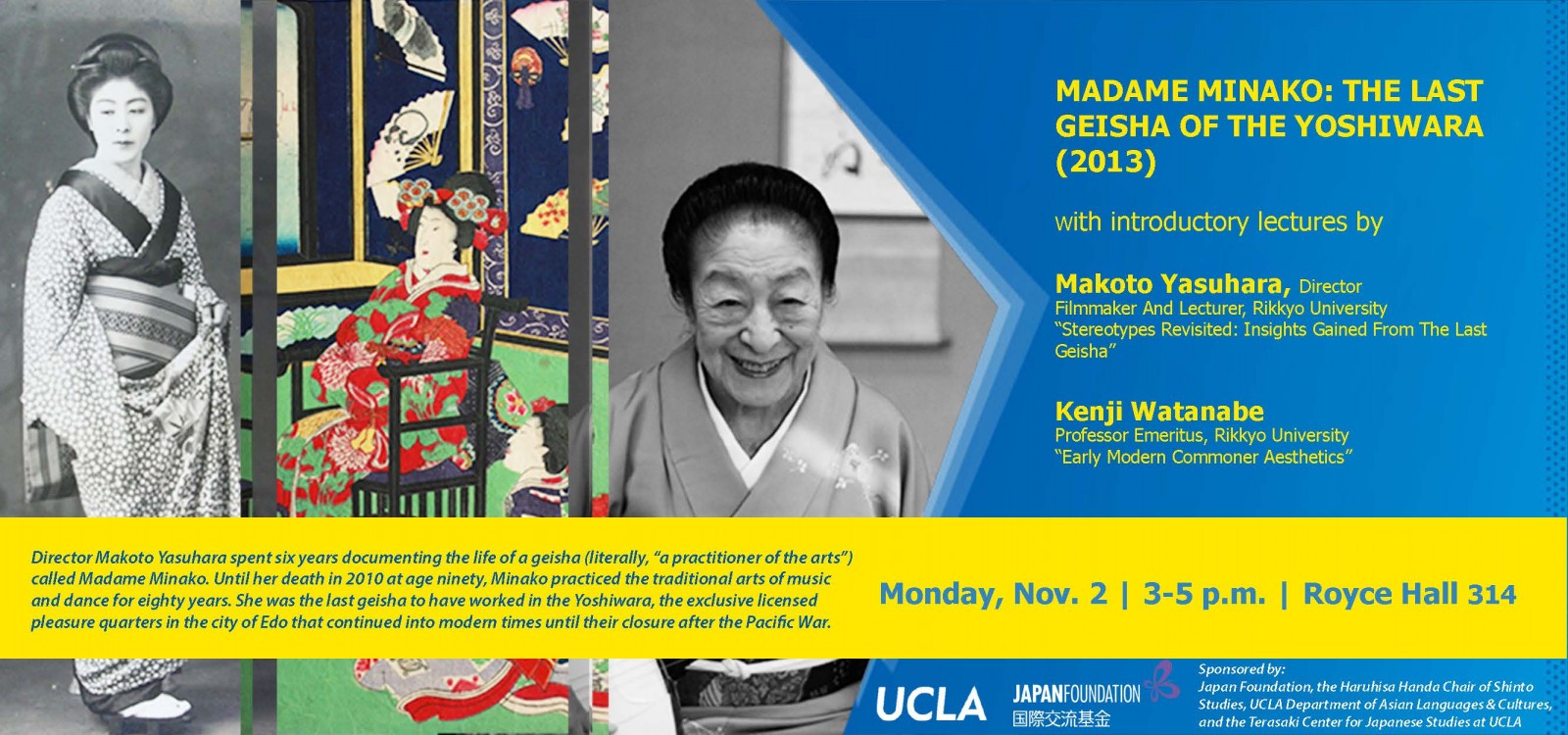 With introductory lectures by:
The Director, Makoto Yasuhara (Filmmaker and Lecturer, Rikkyo University): "Stereotypes Revisited: Insights Gained from The Last Geisha"
Kenji Watanabe (Professor Emeritus, Rikkyo University): "Early Modern Commoner Aesthetics"
Director Makoto Yasuhara spent six years documenting the life of a geisha (literally, "a practitioner of the arts") called Madame Minako. Until her death in 2010 at age ninety, Minako practiced the traditional arts of music and dance for eighty years. She was the last geisha to have worked in the Yoshiwara, the exclusive licensed pleasure quarters in the city of Edo that continued into modern times until their closure after the Pacific War.
Space is limited and will be on a first-come, first-serve basis. No RSVP is required. Light refreshments will be provided.
Sponsored by the Japan Foundation, the Haruhisa Handa Chair of Shinto Studies, the Department of Asian Languages & Cultures, and the Terasaki Center for Japanese Studies at UCLA