Emmanuel Levinas as Critic: A Chaucerian Test Case
Apr 4, 2019 @ 7:00 pm
-
9:00 pm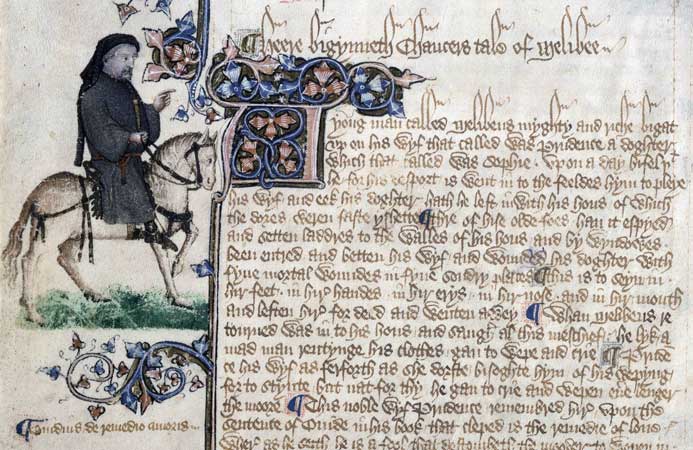 Bringing Emmanuel Levinas to bear on Chaucer's Pardoner's Tale, my premodern test case, has the virtue of recovering what is authentically other.  Because Levinas refuses to leap to conclusions about values, about human nature, even about God's nature, his phenomenological speculations regard the reality of existence as ethical encounter in the world itself—ontological questions are, for him, already ethical ones—Levinas is a textual and cultural critic of enormous value.  Works of art are, for him, mediators between the consciousness of an author and that of the reader, mediators that disclose aspects of the being of humans and their worlds.  Levinas makes cultural and historical assessments, including self-assessments, and not just for the medieval, possible.
Leonard Michael Koff, an Associate of the UCLA Center for Medieval and Renaissance Studies, teaches and develops courses at UCLA, on campus and online.  He has taught such courses as Homer and James Joyce, the Literature of Existentialism, Technology and Human Values, and Banned Books, as well as courses in Comparative Literature's humanities sequence.  Koff has written Chaucer and the Art of Storytelling (University of California Press), published essays on medieval literature and medievalism, and lectured in this country and Europe on such subjects as literature and philosophy, the shared texts of Western religious identity (Jewish, Christian, Islamic), theories of translation, Cicero, Freud, and Emmanuel Levinas; he has lectured on distance learning for the Ministry of Higher Education, Iraqi Kurdistan.  Koff is a co-editor of The Decameron and the Canterbury Tales: New Essays on an Old Question and of two volumes from Brill (Leiden):  the first called Mobs in which his essay on Elias Canetti appears; the second called Time: Sense, Space, Structure that includes his essay "No-Time in Non-Places."  Koff received a Distinguished Instructor Award from UCLA Extension.
Please click this link to register. No fee. Limited seating. Self-pay parking in lots 2, 3, and 4. Parking information at main.transportation.ucla.edu/campus-parking/visitors
Image caption: "MS Ellesmere 26 C 9, fol. 153v." Public Domain via the Huntington Library, San Marino, California. Chaucer has a "penner" or pen case, a writing instrument, hanging around his neck.
Funding for this lecture is provided by the The American Institute for Levinassian Studies and the Center for Medieval and Renaissance Studies.