CMRS-CEGS Research Seminar: Iranian 250
May 26, 2022 @ 9:00 am
-
10:30 am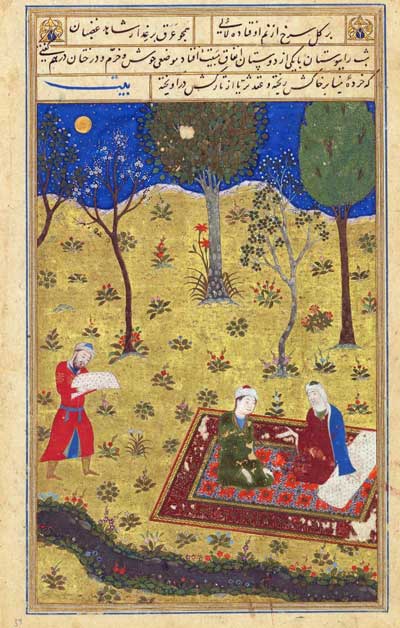 Shahzad Bashir (Brown University)
"The Market in Poetry in the Persian World"
Iranian 250, "Persian Literature in English Translation: Global and Interdisciplinary Perspectives,"  taught by Associate Professor Domenico Ingenito (NELC), offers a survey of medieval and early modern Persian literature in English translation. The seminar fosters interdisciplinary conversations among graduate students from a plurality of departments and programs, including Islamic Studies, Gender Studies, History, Art History, Global Medieval and Renaissance Studies, English, and Comparative Literature. All sessions will be held in English, and students with no prior knowledge of Persian are welcome to enroll. Twice a month, international scholars will deliver lectures focusing on their current research trajectories. Key topics: epics and ethnic identity, philosophical poetics and occasion, mysticism and performative queerness, Judeo-Islamic literary intersections, ideals of beauty and lyric performance, literary modernity from Ottoman Turkey to Moghul India, German romantic and modernist appropriations of the Persian poetic canon, etc.
Thursday, May 26 at 9:00 am Pacific Time
Register here for online attendance on Zoom.
Image: Painting from Baysunghur's manuscript of Sa'di's Gulistan, Herat. Chester Beatty Library, Dublin.