"Bodies and Maps" — A New Book
Feb 2, 2021 @ 10:00 am
-
11:00 am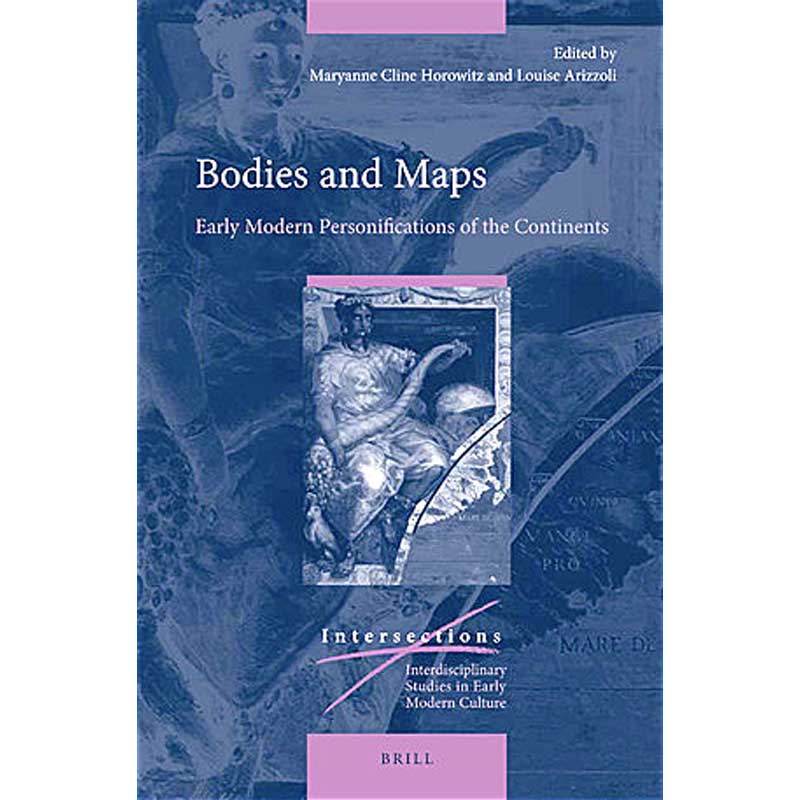 Since antiquity, artists have visualized the known world through the female (sometimes male) body. In the age of exploration, America was added to figures of Europe, Asia, and Africa who would come to inhabit the borders of geographical visual imagery. In the abundance of personifications in print, painting, ceramics, tapestry, and sculpture, do portrayals vary between hierarchy and global human dignity? Are we witnessing the emergence of ethnography or of racism? Yet, as this volume shows, depictions of bodies as places betray the complexity of human claims and desires. The new book Bodies and Maps: Early Modern Personifications of the Continents (Brill, December 2020), co-edited by Maryanne Cline Horowitz and Louise Arizzoli, opens up questions about early modern politics, travel literature, sexualities, gender, processes of making, and the mobility of forms and motifs. Following a brief presentation of the book, its aims, stakes, and contents by the co-editors and contributor Bronwen Wilson, there will be an open discussion. The book is the outcome of a conference at UCLA in 2018 that was organized by Professor Horowitz and sponsored by CMRS.
Maryanne Cline Horowitz, PhD, is Professor of History, Occidental College, and Associate, Center for Medieval and Renaissance Studies, University of California, Los Angeles. She won the Jacques Barzun Prize in Cultural History of the American Philosophical Society for her Seeds of Virtue and Knowledge (Princeton, 1998), and served as Editor-in-Chief of the New Dictionary of the History of Ideas (Charles Scribner's Sons, 2005).
Louise Arizzoli, PhD, is an Instructional Assistant Professor of Art History at the University of Mississippi. She has published on the iconography of the Four Continents in the arts and on the history of collections and the art market, including "James Hazen Hyde and the Allegory of the Four Continents: A Research Collection for an Amateur Art Historian" (The Journal for the History of Collections, 2013).