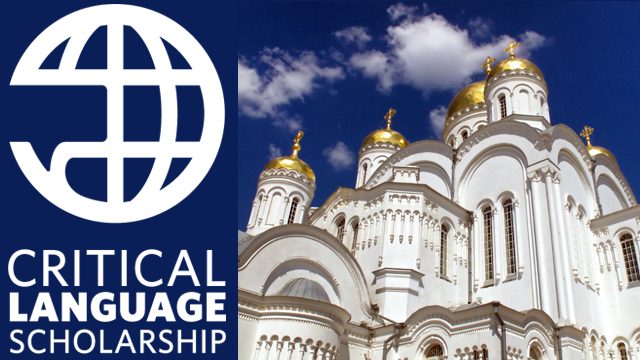 Photo by David Mark via Pixabay.
By Leanna Kramer, UCLA Russian Flagship Program
 UCLA International Institute/ UCLA Russian Flagship Program, May 13, 2021 — This year, three of UCLA's Russian Flagship students were awarded the prestigious Critical Language Scholarship (CLS). CLS is a fully-funded intensive overseas language and cultural immersion program, sponsored by the U.S. Department of State. With an acceptance rate of only 10%, the summer CLS program is very selective.
Although the program will take place remotely this summer, the host sites for Russian language include Nizhny Novgorod and Vladimir in Russia, and Bishkek in Kyrgyzstan.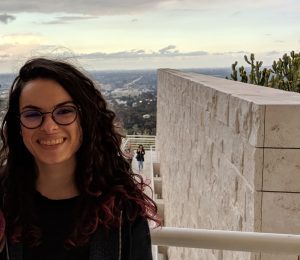 Allison Verbil is a fourth-year linguistics major and Russian language minor who started learning Russian through the State Department's National Security Language Initiative for Youth (NSLI-Y) program in Moscow. Continuing her study of Russian at UCLA has afforded her a number of practical opportunities directly connected with her major, from researching and writing term papers on Russian and Kazakh phonetic and phonological phenomena, to an honors thesis on the acquisition of Russian phonology by Russian second-language learners. After the summer CLS program, Allison will participate in the Russian Flagship Capstone overseas program in Almaty, Kazakhstan. Following her return, she hopes to continue studying and researching linguistics and language acquisition at the graduate level.
Kristine Carrillo is currently a third-year economics major and Russian language minor at UCLA. After beginning her study of Russian in the fall of her second year, she soon joined the UCLA Russian Flagship Program to develop her skills and explore opportunities to use her language abilities outside of the classroom.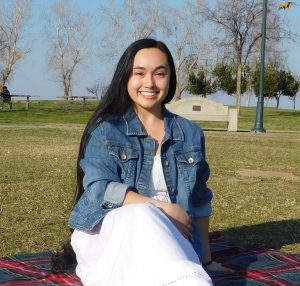 With her interests spanning macroeconomics, domestic and international politics, and national security and diplomacy, Kristine is planning on applying to the Middlebury Institute of International Studies in Monterey, California after her Flagship Capstone year in Kazakhstan. Aspiring to work within the U.S. Department of State, she hopes to study economic trade, diplomacy and translation.
Juliette Oliver is a third-year Russian studies major and digital humanities minor. She writes, "Looking back at my first quarter at UCLA, I would have never been able to imagine all of the unique opportunities that learning a foreign language could have given me. Specifically, thanks to the invaluable resources offered by Russian Flagship, such as intensive summer language learning with RLASP [Russian Language and Area Studies Program] and weekly tutoring, my increased language and cultural knowledge of Eurasia has assisted me in securing internships and research positions that I would not have gotten otherwise.
"In particular, my in-depth knowledge of Russian and Kazakh culture was of interest to the Department of State, with whom I have been able to use such knowledge to forge cross-cultural relationships with Russian youth in the context of two internships," continues Juliette. "In addition, my Russian language skills have allowed me to conduct research directly in the target language about the shifting public perceptions of the significant Afro-Russian populations in Russia.
"My knowledge of the Russian language was invaluable, as it allowed me to analyze the performative nature of Soviet anti-racism, which can often go unnoticed without previous cultural and linguistic insight. I was even given the unforgettable and unique opportunity to present my research at the generously organized Slavic Undergraduate Research Conference hosted by UCLA," says Juliette.
"Ultimately, my future plans involving Russian include participating in the Critical Language Scholarship this summer, continuing my Russian-related research in order to complete my capstone thesis, and then continuing my studies of Russian language and Central Asian history abroad in Kazakhstan. In the end, I can say with full confidence that adding intensive language studies to my academic career has been a life-changing and professional career-enhancing decision that I'm grateful to UCLA and Russian Flagship for offering!"
The UCLA Russian Flagship is so proud of our students and excited for the adventures they will have and the academic gains they will make this summer.
Photos provided by the students.