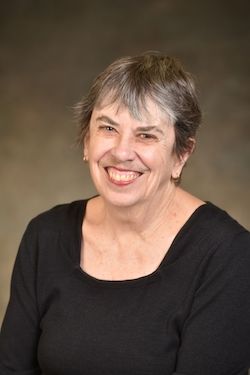 By: Megan Reusche
Professor Stephanie Jamison in the Department of Asian Languages and Cultures and UCLA Program in Indo-European Studies was recently elected to the position of correspondent étranger (foreign correspondent) at the Académie des Inscriptions et Belles-Lettres.
The Académie des Inscriptions et Belles-Lettres was founded in 1663 as a society of scholars brought together by a common interest in humanities research. The Academy plays a crucial role in the advancement of historical, archaeological, and philological scholarship. It also fosters discoveries and scholarship through the presentation of scholarly papers, awards, and publishing activities.
Members are typically broken into four informal groups: the "orientalists," the "antiquists," the "medievalists," and a "miscellaneous" group. Professor Jamison was proposed as a specialist in the comparative grammar of the Indo-European languages (thus, roughly under the miscellaneous category), but her work intersects with that of the Orientalists and was supported thereby — and she also works on antiquity.
Professor Jamison gave us the following statement regarding her new position:
"I feel deeply honored — and exceptionally delighted — to be among such distinguished company and to have a small part in an institution with such a glorious past — and vibrant present and future."
The Humanities Division would like to congratulate Professor Jamison on this incredible honor and thank her for continuing to bring such distinction to UCLA.