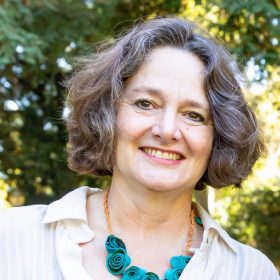 Congratulations to Professor Maite Zubiaurre for her nomination and selection to join the Faculty Mentoring Honor Society!
The Faculty Mentoring Honor Society recognizes UCLA faculty who have given much time and effort to the work of mentoring early and mid-career faculty, especially underrepresented faculty at UCLA. The work of mentoring is too often invisible and unrecognized, and such faculty contribute disproportionately to mentoring on campuses and deserve recognition. The society honors the mentorship of underrepresented faculty with respect to identities such as race, ethnicity, sexual orientation, gender, and disability.
For more information on Professor Zubiaurre's accomplishments and featured work, please click here.
Thank you, Professor Zubiaurre, for the wonderful service you have provided to our faculty and community at UCLA!