By: Megan Reusche
In 2019, the Department of Comparative Literature at UCLA celebrates its 50th anniversary as UCLA marks its 100th. Beginning as an interdepartmental program (IDP) in 1969, it officially became recognized as a department in the early 1980s. On June 2, 2019, the department hosted a celebration featuring remarks by the current Comparative Literature Chair, David MacFadyen; Dean of Humanities, David Schaberg; Founder Arnold Band; and a panel of former chairs and students.
In the Beginning
Professor Arnold Band was one of the main founders of the department along with the help of Professor Ross Shideler, and Pier Maria (P.M.) Pasinetti. Professor Band first became interested in the field as a graduate student in the Comparative Literature Department at Harvard in 1951 and specializes in the relationship between texts and historical contexts in Jewish Literature of all periods, and specifically in modern Hebrew literature. He came to UCLA in 1959 when the school only had around 15,800 students, and most of the buildings on today's campus did not exist.
There were not many Comparative Literature departments in the United States at this time and Professor Band noticed that most departments like English, French, German, and the Classics operated by themselves and did not mix together. With the creation of the Comparative Literature Department at UCLA, faculty and scholars were able to share their individual interests with one another and teach students to compare literature in a formal way.
The early years were the most challenging for the Comparative Literature department, as they struggled to establish themselves as a department, keep their space on campus, and get money for graduate students and programs. Comparative Literature started out as an interdepartmental program (IDP) which means that they could not appoint faculty or obtain a steady stream of money. Many of the faculty members had joint appointments in other departments.
After Professor Band got the dean to approve the program, he began hiring faculty members and recruited Professor Shideler who was teaching in the English Department at Hunter College in New York City. He received a joint appointment in the Scandinavian and Comparative Literature Department. Faculty members spent most of their time recruiting grad students while trying to transition into an official department.
The core faculty grew to include Professor Band, Professor Shideler, Professor Kathleen Komar, Professor Katherine King, and more. After graduating from Princeton with a Ph.D. in Comparative Literature in 1977, Professor Komar came to the Comparative Literature interdepartmental program as an assistant professor and had a split appointment in the German department. Professor King also graduated from Princeton in 1978 with a Ph.D. in Comparative Literature and held a joint appointment in the Department of Classics and Comparative Literature. This original faculty was very diverse, with Professor Band specializing in Jewish and Hebrew literature and Professor Shideler's expertise in Swedish and French literature.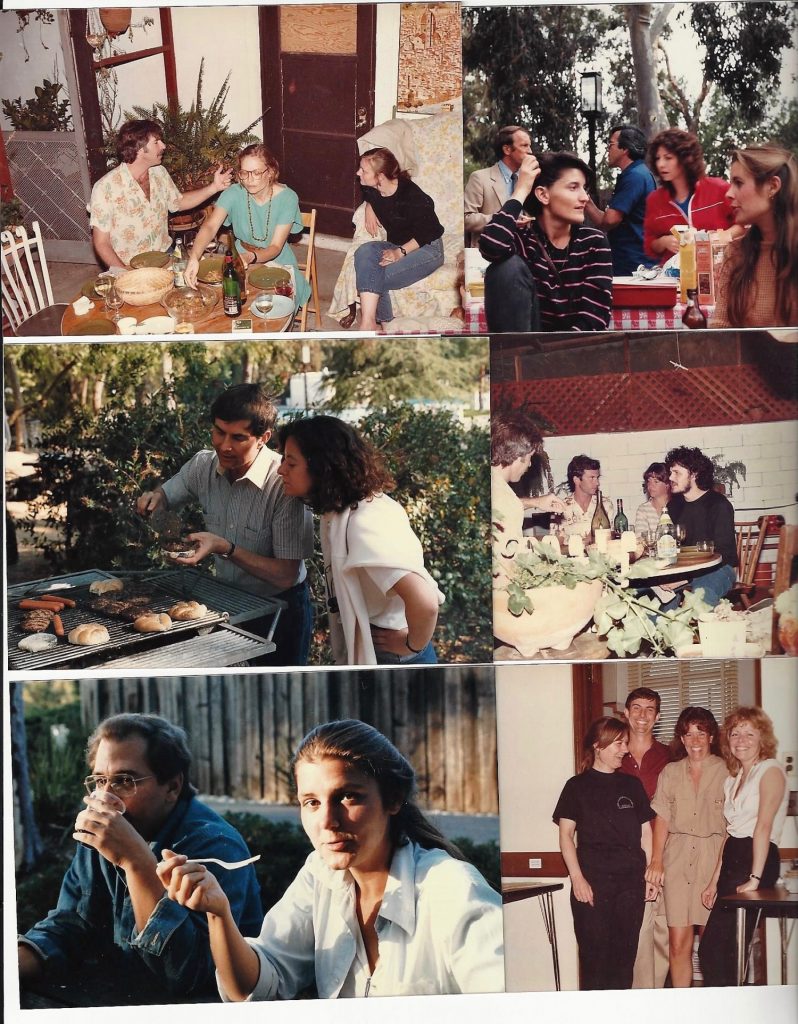 The Road to Becoming an Official Department
It took many years and battles before the interdepartmental program became an official department. Professor Komar noted how one of their earliest challenges was "convincing the university that Comparative Literature was a necessary and serious discipline that was different than an individual national literature. We wanted to ensure that they knew it was crucial to look across national boundaries." In the 1970s, there was an undergraduate program called Humanities where undergraduates could take lectures on general education in the humanities. It took many years, but the Comparative Literature faculty finally succeeded in combining the undergraduate Humanities program with the graduate program for Comparative Literature. This allowed undergraduates to take Comparative Literature classes as approved writing courses and graduate students could TA for these classes, meaning more TAships to recruit graduate students.
Every seven years, IDPs are reviewed to become a department and on its second review, the Comparative Literature IDP was approved. This meant that they could make faculty appointments and have a "hard budget" to stabilize the program and create a formal undergraduate program.
In the beginning, the program was faulted because a typical Comparative Literature department was comprised of scholars of German, French, and English literature. However, this "non-traditional configuration" is just one example of how open the program has been to diverse and broad interests since the very beginning. The first dissertation for the program was in African literature, and the most recent appointment to the department was an Africanist, Professor Stephanie Bosch Santana. The program also encourages interdisciplinary studies by combining literature with dance, music, technology and more.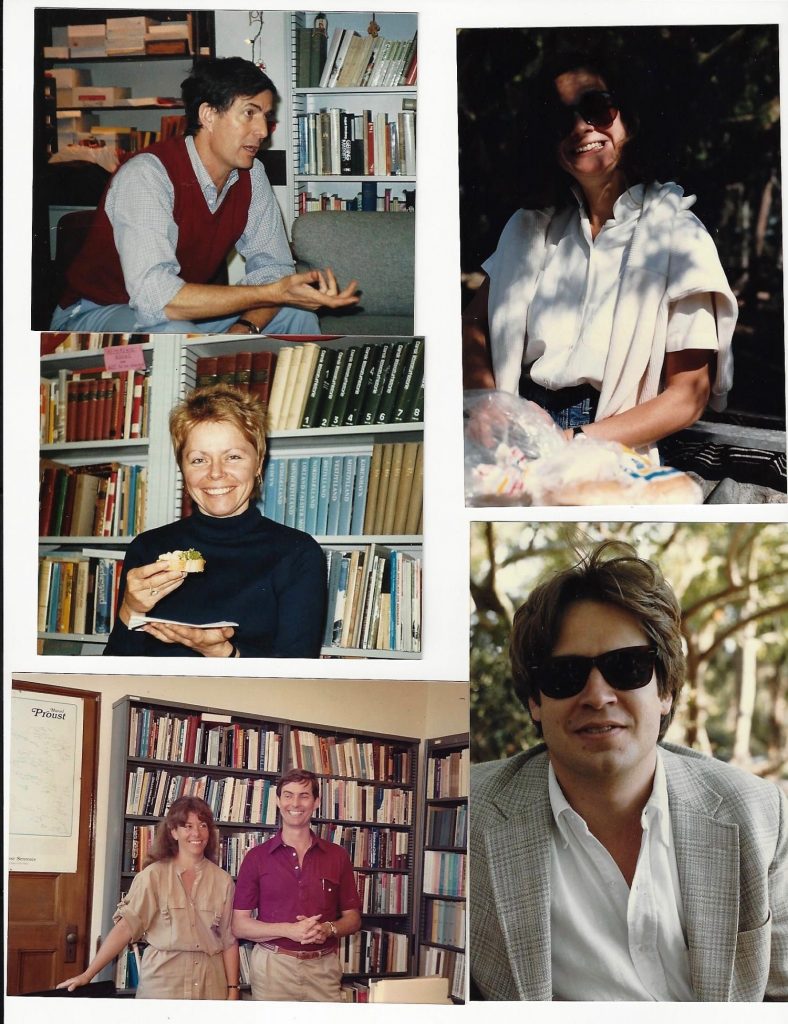 The Department's Greatest Accomplishment: Its Students
With all of those challenges came a huge pay-off: teaching the incredible students. The most rewarding aspect of creating the department for Professor Shideler is being able to teach wonderful undergraduate and graduate students. He absolutely loves teaching and finds it to be incredibly satisfying.
As for Professor Band, while it was very gratifying to see something that didn't exist grow into a department over time, with new faculty coming and going, his proudest accomplishment is the department's graduate students. "We've had over 170 students participate and graduate from our department and it's been very satisfying to train them and watch them go out into the world and get good jobs across various fields."
Professor Komar also expresses her gratitude and respect for the talented students who have come through the department. Many of these students helped shift Comparative Literature research in many ways, especially because the field is great for exchanging ideas, work, and suggestions. Although she's taught hundreds of students, she is confident that they will turn around and teach hundreds more students wherever they go, whether that be in academia or somewhere else.
"Whether our graduates go on to work in the university setting or elsewhere, they will all make a significant impact on society. Teaching is not for everyone, and many of our graduates have gone onto careers in business and public service. We have grads working at the national level in Washington D.C., researching at the Getty, working for San Francisco Ballet, and even some of our Africanist graduates have gone on to start Comparative Literature programs in Africa. I think it's important to plant our graduates in more places outside of academia – students who do other things are incredibly important."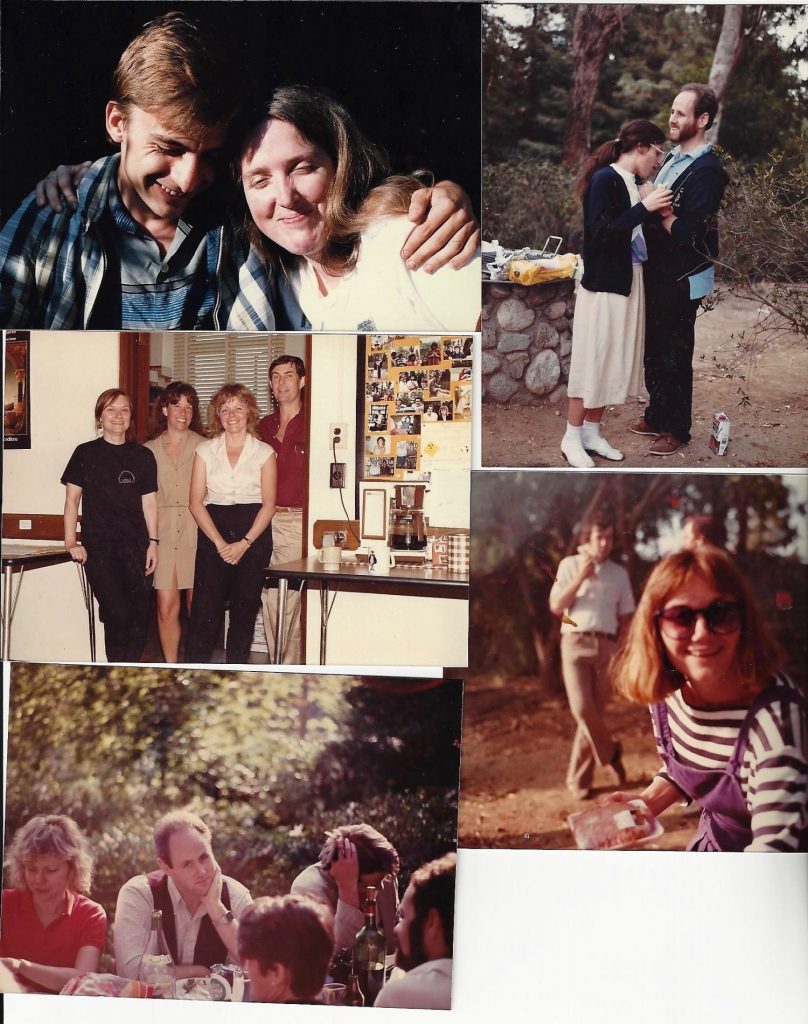 The Accomplishments of the Distinguished Faculty
These students could not have gotten to where they are today without the incredible faculty and scholars of the Comparative Literature Department. Along with most of the faculty having received the Distinguished Teaching Award, many members are involved in the International Comparative Literature Association, with Professor Shideler, Professor Komar, and Professor Efraín Kristal having served as treasurers. Professor Kormar has also previously served as the president of the American Comparative Literature Association, and Professor Shu-mei Shih is currently president.
The Chair of Comparative Literature has been held by multiple professors over the past 50 years. Professor Band was the first chair and held the position for the first ten years. Professor King was the chair when the IDP became a department in the early 1980s. Professor Shideler, Professor Komar, Professor Kristal, Professor Emily Apter (NYU) and Professor Ali Behdad are also former chairs while Professor David MacFadyen is currently the Department Chair.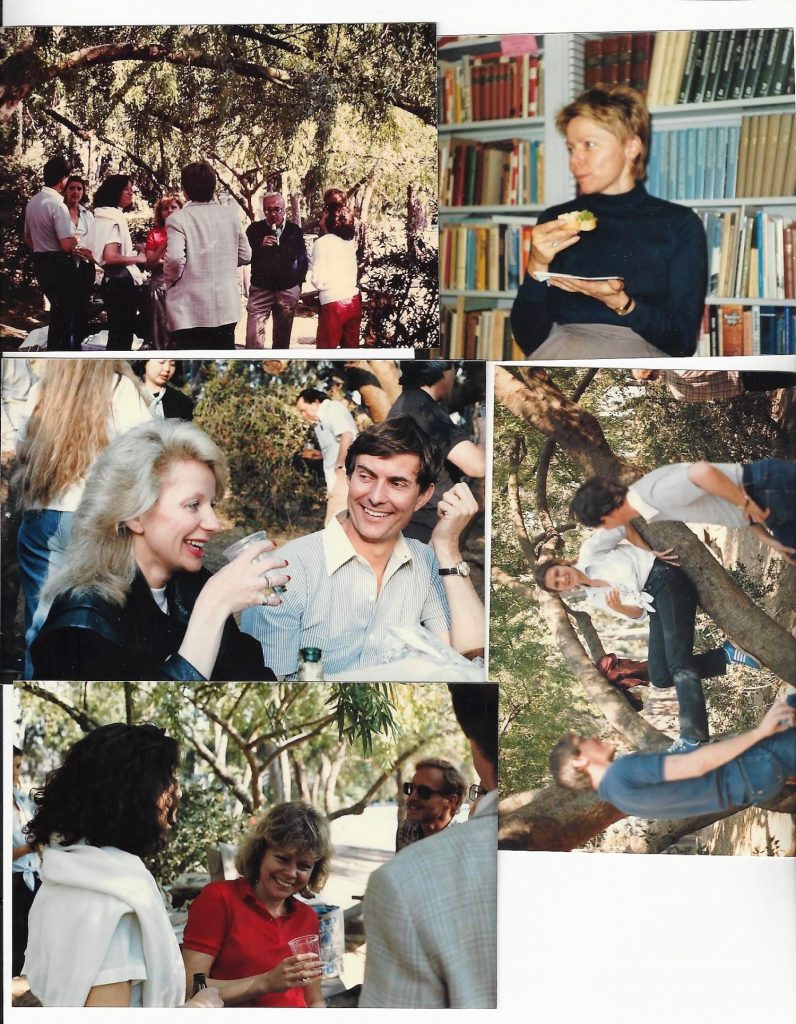 Hope for the Department's Future
One of the biggest changes the department will see over these next few years is learning how to adapt to the field's constantly changing critical theories with diverse faculty and curriculum. About every 10 to 15 years, new critical theories are brought into use and are added into the curriculum. Professors have to be able to study and teach these evolving theories in their courses. Professor Shideler notes that curriculum is constantly updating and expanding into a wider notion of world literature, which means additional faculty appointments. Faculty also need to stay up-to-date with changes in close reading, deconstruction, feminist criticism, and more.
Professor Komar believes that "if the department doesn't keep changing or make use of our faculty's strengths and interests, we will not last. Over the years, current events have shifted the global focus on various issues like migration and counteracting ultra-nationalism." As a department, Comparative Literature must be willing to change based on the evolving theories and current issues that are affecting society.
Over the past 50 years, there have been many different changes in the field and in technology that have shaped the department. Professor Komar notes that she has witnessed "a number of changes, including new theoretical perspectives, formalism, structuralism, and post-colonialism. Technology is also changing the way we think about the human component in writing literature. From blogging and internet diaries that can be written based on fan reactions to cybernetic poets like Ray Kurzweil who create machine-generated poetry, how do we define literature moving forward?"
The Comparative Literature Department's Lasting Legacy
The importance of Comparative Literature as a discipline and field cannot go unnoticed, and the significance of UCLA's program at the university, in the community, and globally will continue to grow for years to come.
For Professor Band, it has been "personally gratifying to come to a cultural institution like UCLA that is just like the rest of the city. UCLA itself has grown culturally as a more sophisticated place. Even more, Comparative Literature has grown in a similar way over the years and I think we've contributed significantly to the growth of UCLA."
"Comparative Literature is important because languages are crucial in understanding other cultures and lives across the globes," said Professor Shideler. "Languages are the best way to gain a deeper understanding. It's nice to read in translation but it's really amazing if you know the language."
Looking back over the decades, Professor Komar expresses gratitude for the "early people who had the vision to think about something not already sanctioned by the academy and fought to make it happen. I'm impressed by the strategies they figured out to support graduate students and the battles they had to stage to establish the department."
---
The Humanities Division would like to congratulate the Comparative Literature Department on all of their accomplishments over the past 50 years.