Astronomers, Theologians and Vagabonds – The Cultural Circle of Bishop John Vitez, a 15th Century Central European Humanist
May 10 @ 12:00 pm
-
1:30 pm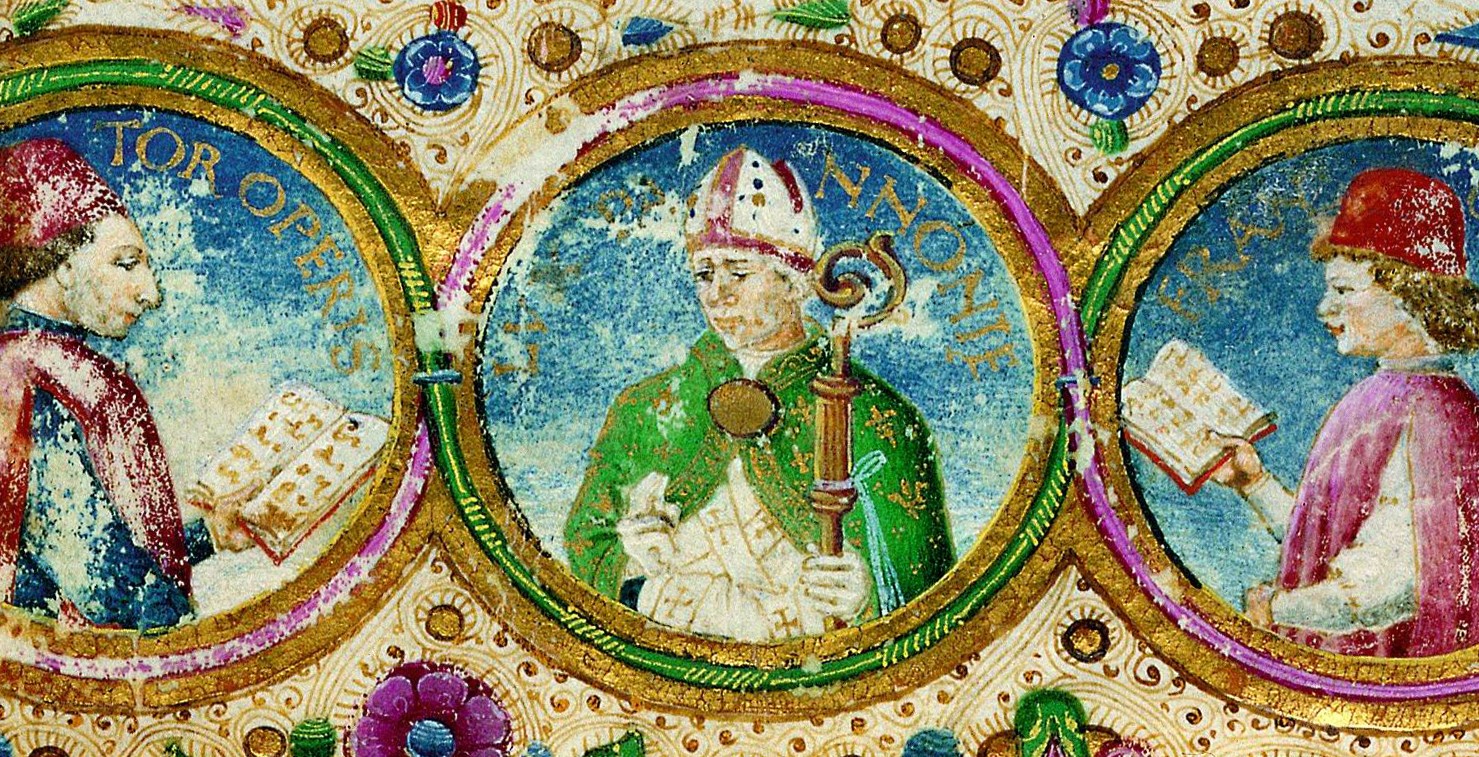 In most of the older studies of the Renaissance, Eastern Central Europe was a "dark area" about which very little was said. We have since come a long way in understanding 15th-century culture in Hungary, Slavonia and Croatia. A thriving Renaissance movement was spreading, and its focal point was Bishop John Vitez, a generous patron of the arts and a scholar himself. This native of Slavonia and son of Croatian-speaking petty nobles brought together an international circle of artists and scholars, who would meet at his court in Oradea in today's Romania and, later, in Esztergom in today's Hungary. His cultural network spread as far as Rome, Florence, Padua, Ferrara, Nuremberg, and Cracow, and many contemporary Italian, Polish, and German dignitaries were his friends who exchanged books with him. The keystone of Vitez's efforts was Vienna with its advanced university, where Vitez himself had studied. With the help of Viennese scholars, Vitez founded a university in Bratislava, which aimed to become one of the focal points of astronomic and theological studies east of the Danube. This lecture will discuss the development, composition, and achievements of Vitez's cultural circle, in order to present this exceptional individual and his efforts to spread the culture of the Renaissance, but also to show that Eastern Central Europe was a participant in broader European cultural movements as early as the 15th century.
Tomislav Matić, is a Fulbright Postdoctoral Fellow who obtained his Ph. D. in medieval history from the University of Zagreb in 2017. Since 2022, he holds the position of research associate at the Croatian Institute for History. Previously he taught at the Catholic University of Croatia (2012-2022). His work has been supported by several institutions, including the Austrian Academy of Sciences and the Fulbright Program. He participated in several research projects, including one at the University of Oxford. Among his works are two popular-scientific books, a number of research papers and a series of popular-scientific articles. His newest monograph is Bishop John Vitez and Early Renaissance Central Europe – A Humanist Kingmaker.
Register to attend in person in Royce 236.
Register to attend online with Zoom.
Co-sponsored by:
UCLA Department of European Languages & Transcultural Studies
UCLA Department of Slavic, East European & Eurasian Languages & Cultures
UCLA Center for European and Russian Studies
UCLA CMRS Center for Early Global Studies
---
Image: Tribrachus codex, Budapest, Országos Széchényi Könyvtár [National Széchényi Library], Cod. Lat. 416, fol. 2r.