Date: Wednesday, January 13, 2016 | Time: 4PM-5:30PM | Location: Royce Hall, Rm 314
Do you have a passion for research and art?
Do you want to find a career at a museum?
Join us for "The Art of Finding a Career at a Museum or Library"! Experienced staff from well-known museums and academic institutions in the Los Angeles area such as the J. Paul Getty Museum, the Los Angeles County Museum of Art, and UCLA Charles E. Young Research Library will discuss career options that one can find at museums and how you can get your foot in the door.
Moderator: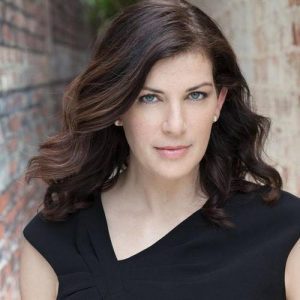 KATHLYN (KARA) COONEY, UCLA Near Eastern Languages and Cultures
Dr. Kathlyn (Kara) Cooney is a professor of Egyptian Art and Architecture at UCLA. Specializing in craft production, coffin studies, and economies in the ancient world, Cooney received her PhD in Egyptology from Johns Hopkins University. In 2005, she was co-curator of Tutankhamun and the Golden Age of the Pharaohs at the Los Angeles County Museum of Art. Cooney produced a comparative archaeology TV series, entitled Out of Egypt, which aired in 2009 on the Discovery Channel.
Speakers: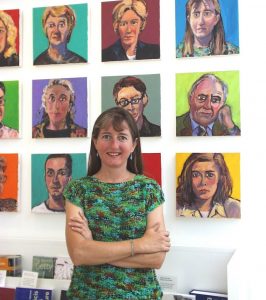 SABINE SCHLOSSER, Getty Research Institute
Sabine Schlosser is the Manager of the Scholars Program at the Getty Research Institute, a dream job she has held for almost 20 years. She received her BA in Linguistics & Psychology, and German from UCLA in 1988, and followed up with an MA in International Policy Studies and German from the Middlebury Institute of International Studies at Monterey. Before starting her career at the Getty, Sabine worked for various organizations including the IOC, FIFA, and the Los Angeles World Affairs Council. She is a diehard Bruin.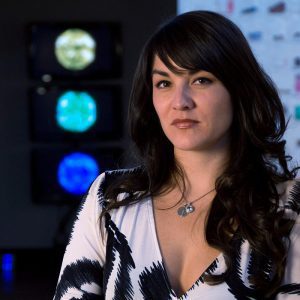 PILAR TOMPKINS RIVAS, Los Angeles County Museum of Art
Pilar Tompkins Rivas is Coordinator of Curatorial Initiatives at the Los Angeles County Museum of Art (LACMA). Currently she is co-curating the exhibitions A Universal History of Infamy and Home – So Different, So Appealing for LACMA in conjunction with the Getty's Pacific Standard Time: LA-LA initiative slated to open in 2017. Within her role at the museum, she co-directs the UCLA-LACMA Art History Practicum Initiative and The Andrew W. Mellon Undergraduate Curatorial Fellowship program.
Since 2002, she has curated and organized dozens of exhibitions in the US, Colombia, Egypt, France, and Mexico working with established, mid-career, and emerging artists from around the world. As part of the Getty Research Institute's Pacific Standard Time: Art in L.A. 1945-1980, Tompkins Rivas curated Civic Virtue: The Impact of the Los Angeles Municipal Art Gallery and the Watts Towers Arts Center and co-curated the suite of exhibitions, L.A. Xicano, at LACMA, UCLA's Fowler Museum, and the Autry National Center. Previously she was Curator and Director of Residency Programs at 18th Street Arts Center, and has held positions as Arts Project Coordinator at the UCLA Chicano Studies Research Center, Curator of the Claremont Museum of Art, and Director of the Latin American branch of the Artist Pension Trust.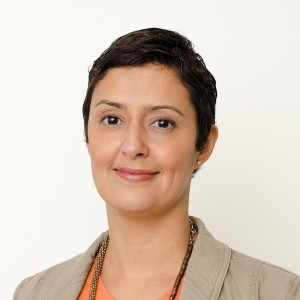 JENNIFER OSORIO, UCLA Charles E. Young Research Library
Jennifer Osorio is the Chair of the Collections, Research and Instructional Services Department at UCLA's Charles E. Young Research Library, where she has worked for 8 years. She received a BA in Political Science from the University of Florida and holds to degrees from UCLA, an MLIS in Information Studies and an MA in Latin American Studies. She currently serves as the library's liaison to Latin American Studies, Spanish and Portuguese, Chicano Studies and American Indian Studies. Prior to becoming a librarian, Jennifer was a writer and editor for such publications as CitySearch Miami, the Fort Lauderdale Sun-Sentinel and the Miami New Times, covering arts & entertainment topics.
RSVPs are now being taken!