Date: Wednesday, February 8, 2017 | Time: 4:00P-5:30P | Location: Charles E. Young Research Library Main Conference Room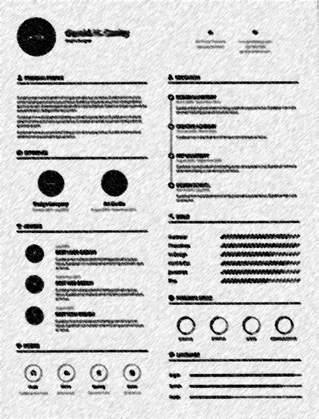 Are you confident in your ability to showcase your strongest attributes and accomplishments in a professionally crafted resume?
Designed specifically for Humanities students, this workshop will address which skills Humanities students should highlight in their resumes and cover letters in order to positively stand out from the pack. In this interactive, fast-moving workshop, you'll learn about the top skills employers seek, most-common resume blunders, the art of creating dynamic bullet points, cover-letter do's and don'ts, and more! Don't miss out on this chance to build your career confidence!
Speakers
Jordan Maness

Jordan Maness is a seasoned Career Services professional and currently serves as the UCLA Career Center's Counseling Manager for Arts, Humanities, and Early Engagement. Maness possesses a diverse and dynamic working background with experience in communications, the creative arts, and business. Maness completed his M.Ed. in Counseling in Student Affairs at UCLA. He also holds a B.S. in Journalism and Mass Communication and a B.S. in Business Administration from the University of Colorado-graduating Cum Laude. He is also a Certified Life Coach.
PLEASE FILL OUT THE FORM BELOW TO RSVP FOR THIS EVENT