Date: Wednesday, February 21, 2018 | Time: 4pm - 5:30pm | Location: Royce 314
Designed specifically for Humanities students, this workshop will address which skills Humanities students should highlight in their resumes and cover letters in order to positively stand out from the pack. In this interactive, fast-moving workshop, you'll learn about the top skills employers seek, most-common resume blunders, the art of creating dynamic bullet points, and career exploration and how to do it! Don't miss out on this chance to build your career confidence!
This workshop will be presented by the UCLA Career Center's Kathy Kim.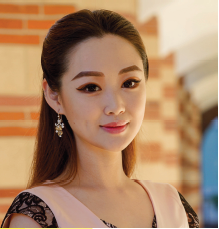 Kathy Kim, M.A. is the Career Engagement Educator and liaison to the UCLA Division of Social Sciences. She comes with 4 years of career services experience from both public and private higher education institutions. Kathy holds a Master of Arts degree in Guidance and Counseling, and a Bachelor of Arts degree in Sociology from Loyola Marymount University.
RSVP HERE