Date: Wednesday, October 19, 2016 | Time: 5PM-7PM | Location: Humanities Bldg A65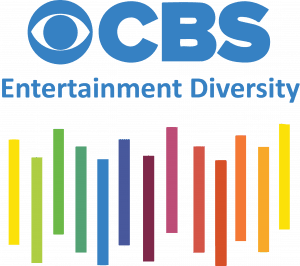 Thinking about a career in the entertainment industry?
Want to learn about how you can get your foot in the door in entertainment?
CBS on Tour
CBS Executives hit the road to tour colleges, universities and HBCU's to speak with students about internships and career opportunities both in front of and behind the camera.
Sketch Comedy Diversity Showcase
Annual sketch comedy showcase highlighting diverse talent who perform original material for industry executives, showrunners, casting directors, agents and managers.
Writers Mentoring Program
A comprehensive writing program that helps launch the careers of diverse television writers, paring them up with CBS executives as mentors to develop new material. We host weekly workshops designed to provide access and information on breaking into the business.
Directors Program
A specialized program providing diverse DGA directors professional guidance, access to executives and showrunners, and shadowing opportunities on CBS, CBS Studios, and CW shows.
Actors Career Workshops
These workshops are designed to help actors hone the skills they need to secure auditions and land roles.
Speakers:
Dorey Poder (UCLA Alumna) – Manager of Network Casting
Valerie Shimabukuro: Director, Programming Planning & Scheduling
Lori Erickson: Manager, Talent & Casting
Brian Naguit: Manger, Music & Creative
Andre Jones (UCLA Student): Intern, Casting
Proud to co-sponsor with:
We are now at capacity for this event. If you'd like to be added to the waiting list, please fill out the form below. We encourage those on the waiting list to come to the event as there is always some attrition. We will make every effort to accommodate those on the waiting list; however, we cannot make any guarantees.