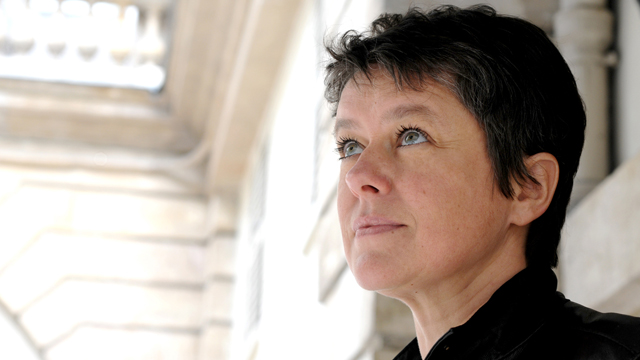 UCLA International Institute, November 7, 2018 — Director of the UCLA Center for European and Russian Studies and Professor of French, Laure Murat has published a new book: "Une révolution sexuelle? Réflexions sur l'aprés-Weinstein [A Sexual Revolution? Reflections on the Weinstein Aftermath]" (Paris: Éditions Stock, 2018).
Arguing that #MeToo is the first serious challenge to patriarchy in modern times, Murat dismisses the current discussion of #MeToo in France as a polemical misdirection. Instead, she calls for a genuine debate on the issues of sexual harassment and assault in that engages French young people, men and women, philosophers and intellectuals.
Born and raised in Paris, Murat is a well-known independent author and intellectual in France, but has lived and worked in the United States for the last 12 years, where she is a professor of French & Francophone studies at UCLA. As a result, she has a unique perspective on #MeToo and its divergent receptions in the United States and France.
"Une révolution sexuelle?" has fueled an ongoing rancorous debate about #MeToo in France, with Murat appearing on leading French television and radio shows to discuss the book in early October, while also being interviewed by multiple French newspapers and online publications. (See, for example, articles in Le Monde, Les Inrocktuptibles and the U.K.'s The Telegraph.)
To give an American reader an idea of the nature of the debate in France, some 100 well-known French women — including actress Catherine Deneuve — published an open letter in the left-leaning Le Monde in January that rejected the #MeToo movement and defended men's "freedom to pester." (See translation of the letter here.)