POSTPONED – Virtual Classrooms and Mercantile Mischief in Shakespeare's England
Apr 30, 2020 @ 5:00 pm
-
6:30 pm
Royce Hall 314,
10745 Dickson Ct




Los Angeles

,

CA

90095

United States
+ Google Map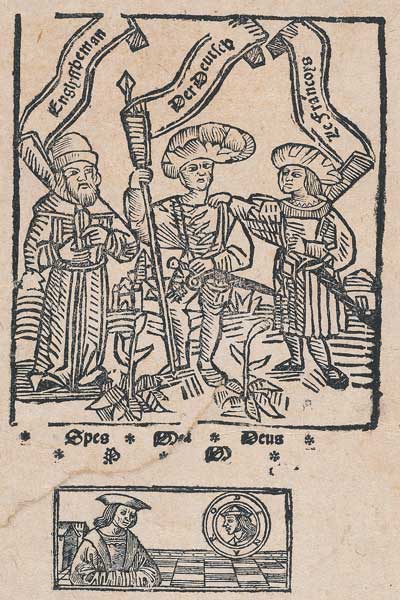 TO BE RESCHEDULED FALL 2020 – CMRS Distinguished Visiting Scholar Lecture
Professor Susan Phillips (English, Northwestern University).
What happens when the schoolmaster is banished from the early modern classroom? The popular vernacular textbooks that flooded the European market in the fifteenth and sixteenth centuries posed precisely this question when they claimed—on title pages and in prefatory material—not simply to stand in for the schoolmaster, but to displace him altogether. Most were practical how-to guides that offered entertaining dialogues and real-world scenarios to an audience of linguists of the lower orders, readers who sought not a thorough and grammatical knowledge of other languages, but practical lessons in conversation. Yet these texts did not simply eschew linguistic and grammatical discipline, they flouted the rules of ethical, moral, and social discipline that governed the premodern classroom, adopting the unruly premodern marketplace as the scene of their instruction. Opening up virtual classrooms that modelled all manner of transgression: from insults and pick up lines to passing off faulty coins and welching on debts, these little books taught readers both the language of the multilingual market and the tricks of its trade.
Professor Phillips is Alumnae of Northwestern University Teaching Professor and Associate Professor of English at Northwestern University. Her book, Transforming Talk: The Problem with Gossip in Late Medieval England (Penn State 2007) explores the religious, cultural, and literary work of "idle talk" in late medieval England. Winner of two Alice Kaplan Institute for the Humanities Fellowships, she has published essays on Chaucer, gossip theory, late medieval pastoral practice, Renaissance dictionaries, medieval multilingualism, and pre-modern pedagogy. She is currently completing her second monograph, Learning to Talk Shop: Mercantile Mischief and Popular Pedagogy in Premodern England, which traces the cultural history of the dictionaries, phrasebooks, and guides to conversation that flooded the European marketplace from the fifteenth through the seventeenth centuries. These bestsellers taught readers not only how to conjugate verbs and negotiate with foreign merchants, but also how to insult neighbors and chat up chambermaids in up to eight different languages. More than simply entertaining content, these mischievous conversations constitute a new pedagogical practice, as language learning itself underwent a translation out of the classroom, into the marketplace, and further down the social ladder.
Co-sponsored by the UCLA Department of English.
No fee. Limited seating. Self-pay parking in lots 2, 3, and 4. Parking information at
Parking information at main.transportation.ucla.edu/campus-parking/visitors
Funding for CMRS Distinguished Visiting Scholars is provided by the Humanities Division of the UCLA College of Letters and Sciences, and the Armand Hammer Endowment for the UCLA Center for Medieval and Renaissance Studies.