UCLA Department of Classics Joan Palevsky Lecture | Dr Jennifer Stager, "Cut from the Womb: Towards a Feminist History of Ancient Greek Medicine"
Apr 21, 2022 @ 5:00 pm
-
7:00 pm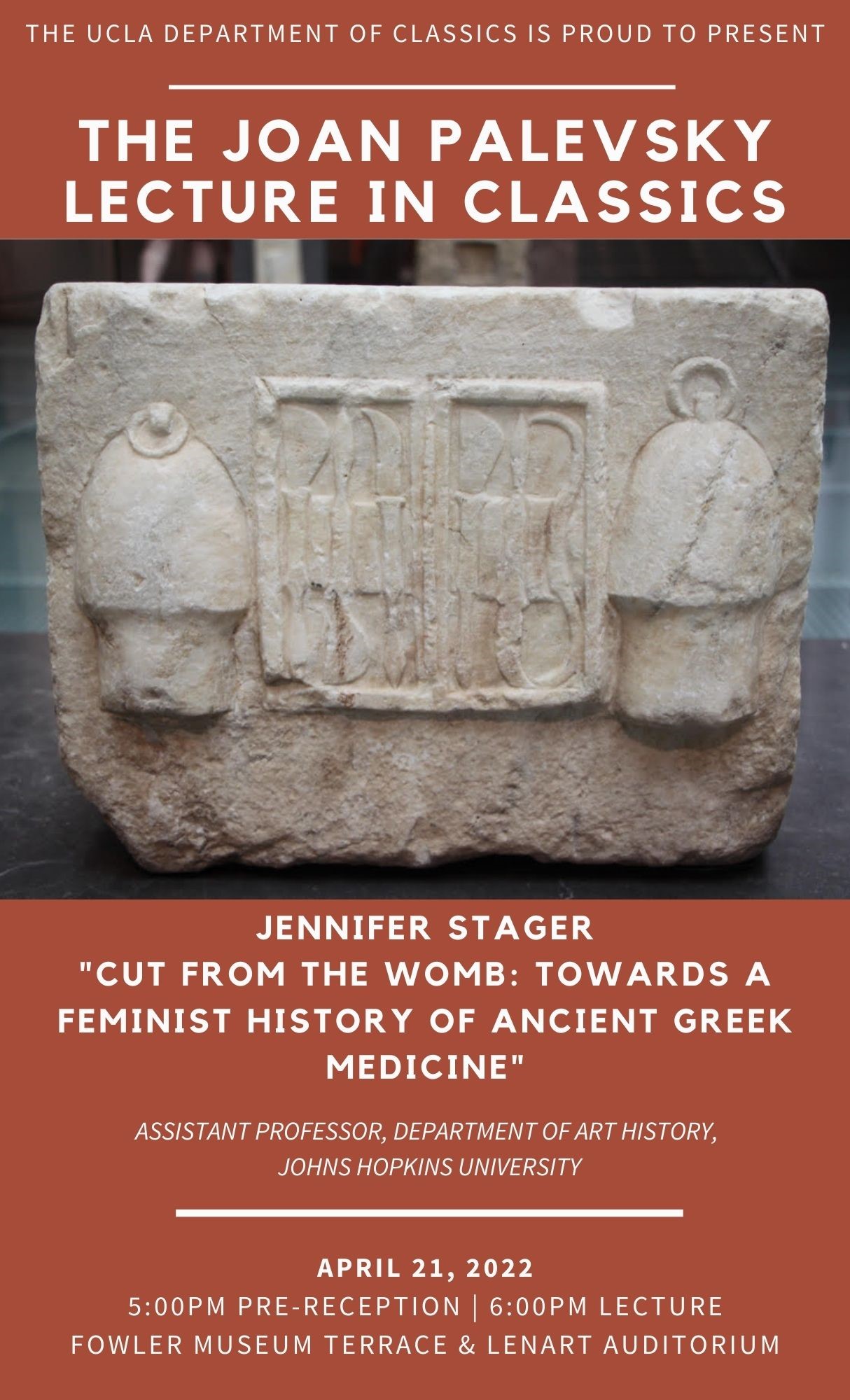 The UCLA Classics Department is pleased to announce that the Joan Palevsky Lecture in Classics for 2022 will be delivered by Jennifer Stager, Assistant Professor of History of Art at Johns Hopkins University.
Taking its title from the god Asklepios's violent birth (Pindar Pythian 3) and the priorities that this myth set for ancient Greek medicine, in this talk Jennifer Stager will explore the construction of a patrilineal genealogy of ancient medicine back to the god Asklepios, as well as a counter history to this genealogy connected with the goddess Hygeia. Written medical texts and visual representations staged ties between the doctor and Asklepios, eventually co-opting Hygeia's position. Analyzing visual representations of healers and medical tools, as well as epigraphic, literary, and philosophical texts connected to healing practices, Professor Stager will trace the often violent construction of this patrilineal genealogy alongside its counter history.
All are very welcome to attend this event, which will be held in person. Please RSVP here.
Image caption: Images of surgical tools inside an open case flanked by cupping vessels carved onto a marble base. Marble. c. 320 BCE, Athens NAM 1378