The French Letters: Translation or Versification in the Correspondence of Thomas Becket?
Oct 26, 2016 @ 12:00 pm
-
1:00 pm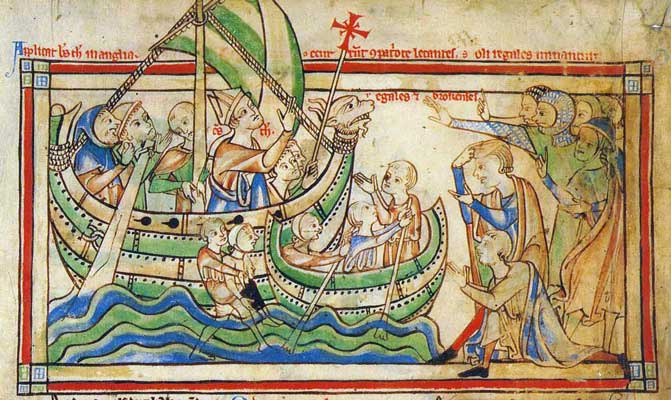 CMRS Roundtable
Garnier (or Guernes) de Pont-Sainte-Maxence's Vie de Saint Thomas Becket (finished by 1174) contains three letters, written in French alexandrines, sent by Thomas Becket in 1166 during his exile. Since E.Walberg's 1922 edition of Garnier's text, these letters have been considered translations of Becket's official Latin letters (Desiderio desideraui, Expextans expectaui, and Mirandum et uehementer). In this roundtable, CMRS Associate Leena Löfstedt (University of Helsinki) compares the French letters published in Walberg's text with the Latin versions published in Anne Duggan's critical edition of The Correspondence of Thomas Becket, Archbishop of Canterbury, 1162–1170 (2000) and analyzes the expressions and contents of the two versions. In what could prove to be a valuable addition to Becket research, Dr. Löfstedt challenges Walberg's translation theory, positing instead that Becket composed the original letters in French and they were versified rather than translated by Garnier.
Advance registration not required. No fee. Limited seating.
Funding for the CMRS Roundtable series is provided by the Armand Hammer Endowment for the UCLA Center for Medieval & Renaissance Studies.
Image: Becket returns to England, welcomed by the ordinary people, but the king's men threaten him. Matthew Paris – The Becket Leaves (La vie de Seint Thomas de Cantorbéry), folio 4v.