The Virgin at Daphni
Mar 5, 2018 @ 5:00 pm
-
6:00 pm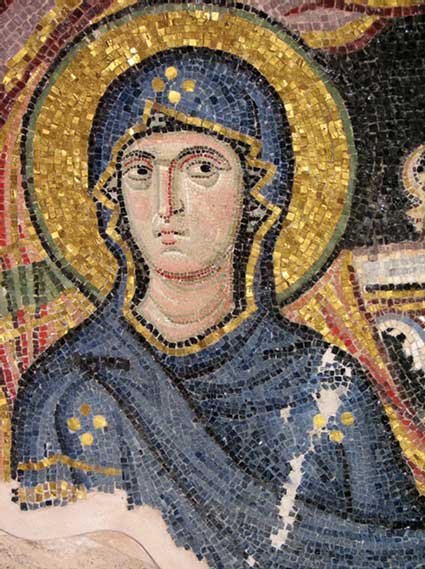 CMRS Distinguished Visiting Scholar Lecture
The eleventh-century church of the Dormition (Koimesis) of the Virgin at Daphni on the outskirts of Athens is one of the most famous Byzantine monuments known, appearing even in general histories of art. Yet very little has been published on its mosaics in the past 60 years, and the program of decoration has never been evaluated. In this talk, CMRS Distinguished Visiting Scholar Leslie Brubaker (Professor of Byzantine Art History, University of Birmingham) analyzes the location of the images and their relationship to one another, with particular attention to what turns out to be one of the earliest sequences of images of the life of the Virgin Mary in a Byzantine church.
Leslie Brubaker is Professor of Byzantine Art History at the University of Birmingham, Director of the Centre for Byzantine, Ottoman & Modern Greek Studies, and founder of the Iconoclasms Network. Her research interests include the cult of the Virgin, 'iconoclasm', the relationship between text and image, manuscripts, visual theory, visual literacy, visual semiotic, and gender. She has authored numerous publications including Byzantium in the Iconoclast Era, a History which received the 2011 PROSE award for best publication in the Humanities and History. She is currently completing a book with Mary Cunningham on the Virgin Mary in the Byzantine world, c. 600-1000.
Co-sponsored by the Department of Art History.
Advance registration is requested. Please click here to complete the short registration form. No fee. Limited seating.