Split: Conservation of a World Heritage Site
Oct 9, 2017 @ 6:00 pm
-
7:00 pm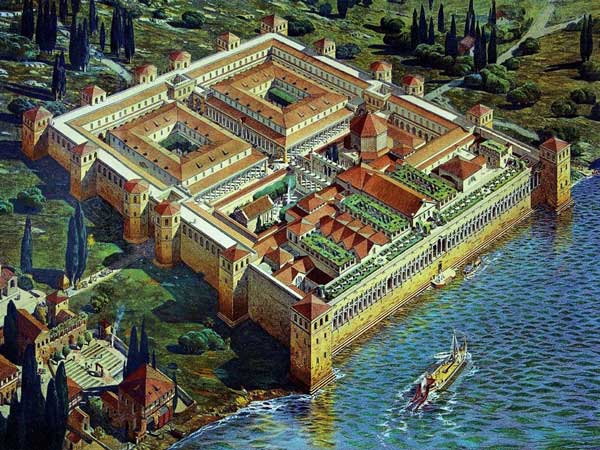 Founded in 305 as a fortified villa of a retired emperor, Split developed into a medieval town, keeping traces from all periods and incorporating them into one harmonic whole. In 1979 the historic core of Split was declared a World Heritage Site on account of its well preserved architecture from all periods, and also because it is still a living organism with all urban functions. The rapid growth of the modern city, the pressure of commercialization, and unfavorable changes in the social structure of the population have threatened the historic core. Additionally, a badly managed and steadily growing "cultural" tourism industry has impacted the quality of life in the historic core. During the last two centuries the historic center of Split has been a laboratory for practicing theoretical conservation principles. The center of Split (like many other historic cities) has been too often understood as a container of fixed values, almost "frozen in time." Values-centered conservation acknowledges that values – and therefore ideas of cultural significance – are not fixed, but evolve over time. Culture is a process, not a set of things with fixed meaning.
In this lecture, Goran Nikšić reconsiders our approach to conservation. Drawing on the examples of key buildings such as the Cathedral (Diocletian's mausoleum), the Baptistery (the Temple of Jupiter) and the Golden Gate, he considers the basic principles which should be followed in everyday practice, including conservation rather than restoration, the use of traditional materials and techniques, emphasizing the maintenance of properties and reconstruction of urban infrastructure.
Goran Nikšić is the City Archaeologist and Architect for City of Split in Croatia (Service for the Old City Core), and the Senior Lecturer on architectural conservation at the University of Split. He holds his degrees from the University of Zagreb (PhD), the University of York, and the University of Belgrade.  His areas of specialization are architectural conservation and the history of architecture, particularly Roman, Medieval, and Renaissance architecture.
Advance registration is requested. Please click through to the CMRS website to complete the short registration form. No fee. Limited seating.