Race, Urban Heat, and the Aesthetics of Thermoception
Feb 28 @ 4:00 pm
-
5:30 pm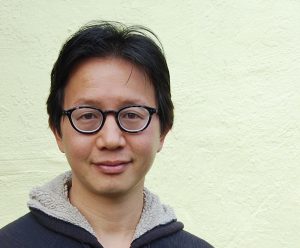 Join UCLA English for a talk featuring Hsuan Hsu, professor of English at UC Davis. Professor Hsu's talk will consider temperature as an atmospheric medium of environmental violence and embodied sensation. Drawing on recent discussions of atmospheric racism, Professor Hsu will consider how a range of Black authors and artists have experimented with the sense of thermoception as an immersive sensory capacity that communicates thermal experience and potentialities in the urban heat island.
The talk will be followed by a Q & A moderated by Elizabeth DeLoughrey, professor in UCLA's English Department and the Institute of the Environment and Sustainability.
This event is free and open to the public. A light reception will follow the event.
Register here to attend.
Hsuan Hsu is a professor of English at UC Davis, where his research and teaching focus on American literature, ethnic studies, cultural geography, environmental humanities, and sensory studies. His books include The Smell of Risk: Environmental Disparities and Olfactory Aesthetics (2020) and Air Conditioning, forthcoming in Bloomsbury's Object Lessons series.