The Mobile Artist and the Early Modern Mediterranean Prospect: Guillaume-Joseph Grélot's Drawings for Ambrosio Bembo (1664–65)
Jan 11, 2017 @ 4:00 pm
-
5:15 pm
—Bronwen Wilson, University of California, Los Angeles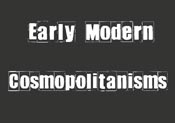 City views were both urban encomia and forms of visual knowledge in the sixteenth and seventeenth centuries. The two functions were sometimes furthered by the figure of the artist at work, whose presence, embedded in the landscape, attests to the reality of the representation. The motif acquired new significance for European artists who journeyed to the Levant, often in the company of government ambassadors or agents, and for whom urban topography was an important theme.
This talk explores the figure of the artist on the move in Guillaume-Joseph Grélot's drawings for Ambrosio Bembo, a young Venetian noble. Grélot had been working in Ottoman and Safavid dominions since 1670, accompanying Jean Foy-Vaillant, a physician and numismatist, to Istanbul and the Aegean Archipelago, and later the Anglo-French merchant Jean Chardin to Persia. The artist rendered inscriptions, monuments, and prospects for Vaillant and Chardin, both of whom were under directions from the French King. Grélot changed course in Isfahan, where he met Bembo, and they departed together for Aleppo by caravan, continuing to Venice by sea. For Bembo's diary, the artist produced fifty-one drawings of bridges, antiquities, costumes, monuments, caravanserai, monasteries, harbors, and city views.
This lecture is presented as part of Early Modern Cosmopolitanisms, a lecture series hosted by the Transnational Subjects and Early Modern Empire Working Group and sponsored by the UCLA Center for 17th- & 18th-Century Studies.