Michelangelo and the Life and Death of Adam and Eve
Feb 20, 2018 @ 12:00 pm
-
1:00 pm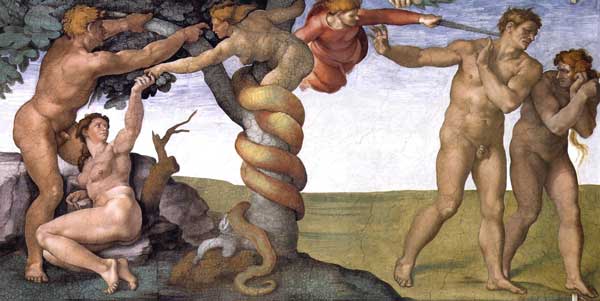 CMRS Lecture
In this talk, Herbert Morris (Professor of Philosophy and Professor of Law Emeritus, UCLA) analyzes Michelangelo's treatment of Adam and Eve in three panels of the Sistine Ceiling devoted to their creation, temptation, and expulsion. Delving into topics that have been minimally attended to in the critical literature or not at all, this talk examines aspects of the paintings in which Michelangelo departs from the text of Genesis, such as the nakedness of Adam and Eve in the Expulsion, and provides greater insight into Michelangelo and the tale of Adam and Eve.
Advance registration is requested. Please click here to complete the short registration form.
No fee. Limited seating.