Metaphysical Subversions in Contemporary Iranian Art
Feb 14, 2017 @ 3:00 pm
-
5:00 pm
NELC Seminar Room (Humanities 365),
365 Humanities




Los Angeles

,

CA

90095

United States
+ Google Map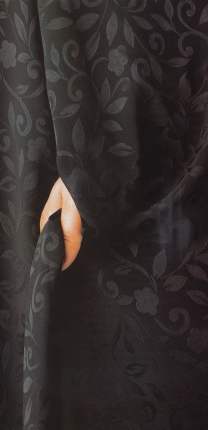 A lecture in English
The directional force of contemporary Iranian art, especially photography, the genius of its expression, is principally the subversion of metaphysical concepts, be they theological, philosophical and/or ontological. Contemporary Iranian art makes transparent the arbitrariness of Truth centers, thus resulting in the erasure of such cherished absolutes as the concept of author as God (artist as the creator of original concepts and forms), Art (as a privileged expression) and the a priori of an essence from which emanates all values.
Abbas Daneshvari is the former chair of the Department of Art and presently the FERP Professor of Art History at California State University, Los Angeles. He received his PhD from UCLA in Islamic and Middle Eastern studies and has taught at the University of California, Berkeley and California State University, Los Angeles. He was also a Fulbright scholar in Cairo, Egypt where he lectured at the American University of Cairo and Cairo University. Dr. Daneshvari's publications cover various aspects of Islamic and contemporary iconography as attested by his books Animal Symbolism in Warqa a Gulshah (Oxford University Press), Of Serpents and Dragons in Islamic Art (Mazda and the Persian Heritage Foundation) and most recently Amazingly Original, Contemporary Iranian Art at Crossroads and Contemporary Iranian Photography, Five Essays. Dr. Daneshvari is the author and editor of ten books and numerous monographs and articles on the arts of the Middle East and Contemporary European and American postmodernism.
This event is made possible with the generous support of Farhang Foundation
Co-sponsored by the UCLA Center on Near Eastern Studies