Medieval Books – Torn, Fetid, and Dripped On
Mar 9, 2017 @ 4:30 pm
-
5:30 pm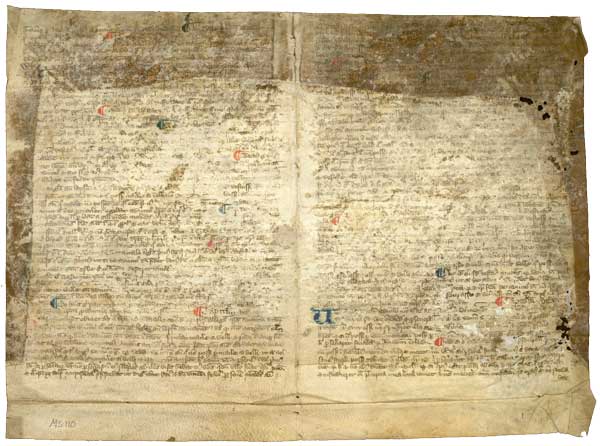 Distinguished Visiting Scholar Lecture
Is it possible to derive historical meaning from the grubby fingerprints and torn leaves that scholars find inside medieval books? Can surviving medieval manuscripts be matched to contemporary accounts of the mistreatment of books – those of Geoffrey Chaucer, whose Wife of Bath famously tears leaves from her husband's book; or those of the fourteenth-century bibliophile Richard de Bury, whose medieval reader's "nails are stuffed with fetid filth as black as jet" and whose "nose, running from the nipping cold, drips down" onto the pages before him? Join CMRS Distinguished Visiting Scholar Professor Alexandra Gillespie (English, University of Toronto) as she takes dirty medieval manuscripts – imagined and real – as the starting point for an argument about book use, value, and reading practices in England in the later Middle Ages.
Co-sponsored by the UCLA Department of English.
Advance registration not required. No fee. Limited seating.