Marco Polo, Immigrant Historian of Mongol China
Oct 25, 2018 @ 4:30 pm
-
5:30 pm
314 Royce Hall,
10745 Dickson Plaza




Los Angeles

,

CA

90095

United States
+ Google Map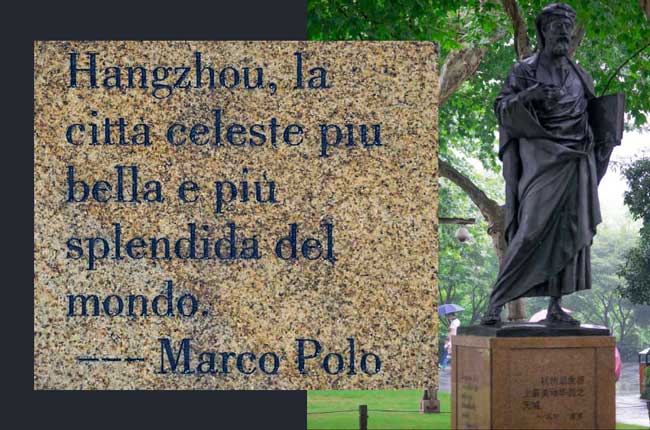 CMRS Distinguished Visiting Scholar Lecture
Professor Margaret Kim (Department of Foreign Languages,National Tsing Hua University, Hsinchu, Taiwan) examines Marco Polo's treatment of the other within the framework of historical immigration to China under Mongol rule.
Marco Polo left Europe as a teenager and lived in Asia for more than two decades. He spent a great part of the most formative years of his life, certainly the peak of his youth and most of his middle age, in China. While medievalists have long connected Le Devisement du monde to European genres such as romance and the wonder book and remarked on elements of Orientalism in this account of the East, Sinologists have long debated the nature and extent of Marco Polo's knowledge of Han Chinese civilization and his status as an historical writer of China. The question of Marco Polo's identification with Asian communities and peoples in places like China remains fundamental to understanding the significance of the Devisement. Professor Kim suggests that the valorization of the marvel in the Devisement is an expression of Marco Polo's forward-moving, diverse vision of history as a self-inventing merchant-immigrant in the Mongol empire.
Margaret Kim studied medieval literature with Derek Pearsall and received her Ph.D. in English from Harvard University in 2000. She teaches at the Department of Foreign Languages and Literature at National Tsing Hua University in Hsinchu, Taiwan, where she has been based professionally for the last decade. Currently she is working on a book on thirteenth-century European travel accounts of the Mongol empire.
Co-sponsored by the UCLA Department of English.
No fee. Limited Seating. Please register.