Lucrezia Borgia's Self Representation
Apr 26, 2017 @ 12:00 am
-
1:00 pm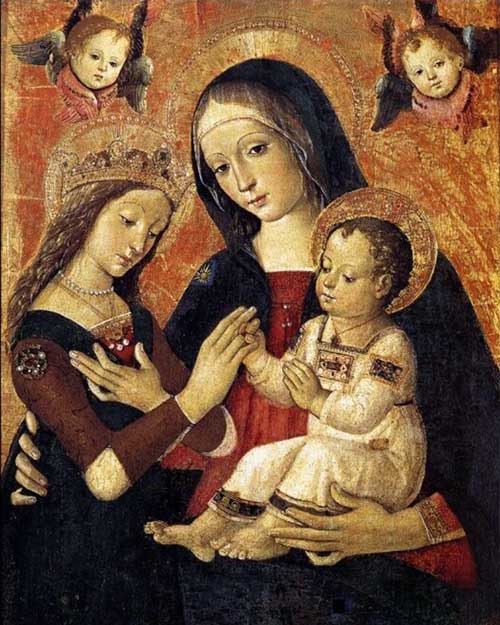 CMRS Roundtable
How did noble women represent themselves through the objects they acquired, wore, and used to outfit their living quarters? In this roundtable, Professor Diane Ghirardo (Architecture, USC) addresses this question by examining Lucrezia Borgia's jewelry, library, art and religious objects, and the decoration of her quarters in the Estense Castle and Palazzo di Corte in Ferrara. In addition she compares Lucrezia Borgia's accoutrements with what is known of Isabella d'Este's artifacts and residences.
Advance registration not required. No fee. Limited seating.
Image: St. Catherine's Mystical Marriage, by Pinturicchio, c. 1500 (Vatican collection).