Ken Wissoker, Senior Executive Editor at Duke UP – Publishing in the Pandemic
Feb 28, 2022 @ 3:00 pm
-
4:30 pm
UCLA, Royce Hall 314, (Conference Room),
340 Royce Drive
Los Angeles
,
90095
United States
+ Google Map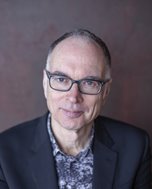 Join us for a talk by Senior Executive Editor of Duke University Press, Ken Wissoker. He will speak about publishing in the pandemic, and how to get your first book manuscript published!
Please note this event will follow all COVID-19 protocols for indoor masking, and proof of vaccination or negative COVID test in the past 72 hours.
If you are joining us via livestream, please use the following webinar link to join us:
https://ucla.zoom.us/j/99821113703
BIO: Ken Wissoker is the Senior Executive Editor of Duke University Press, acquiring books in anthropology, cultural studies, and social theory; globalization and postcolonial studies; Asian, African, and American studies; music, film and television; race, gender and sexuality; science studies; and other areas in the humanities, social sciences, media, and the arts. He joined the Press as an Acquisition Editor in 1991; became Editor-in-Chief in 1997; and was named Editorial Director in 2005. In addition to his duties at the Press, he serves as Director of Intellectual Publics at The Graduate Center, CUNY, in New York City.
Ken has published over a thousand books that have won over 150 prizes. Among the authors whose books he has published are Stuart Hall, Donna Haraway, Achille Mbembe, Eve Kosofsky Sedgwick, Jack Halberstam, Charles Taylor, José David Saldivar, Lisa Lowe, Lauren Berlant, Brian Massumi, Arjun Appadurai, Sara Ahmed, Fred Moten, Chandra Mohanty, Greg Tate and Cherríe Moraga. In addition he has published the work of artists including Randy Weston, Horace Tapscott, Fred Wesley, and Renée Green.
In addition to the work of these leading scholars, he is particularly proud of the number of pioneering first books he acquired. When asked what he looks for, Ken says, "I love seeing a project that changes my thinking, that is more than a recognizable approach well-applied."
He has written on publishing for The Chronicle of Higher Education and in Cinema Journal, and writes a column for the Japanese cultural studies journal "5." A three-part interview with him by Adeline Koh appeared in April 2013 on the Prof. Hacker blog. He speaks regularly on publishing at universities in the US and around the world.