Islamic Sensory History: Notes on an Emerging Field
Apr 4, 2022 @ 5:00 pm
-
6:30 pm
Kaplan Hall 365,
415 Portola Plaza




Los Angeles

,

CA

90095

United States
+ Google Map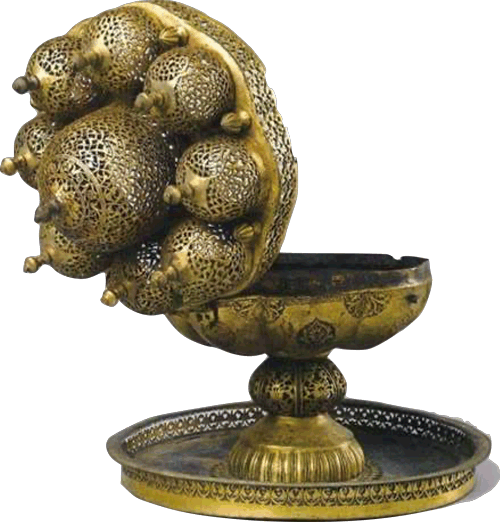 The sensory turn in many areas of the humanities has failed to make a significant impression on Islamic and Middle East Studies, and on the study of Islamic history in particular. In the last couple of years, however, there has been a rise in interest in historical manifestations of the Muslim sensorium. This is demonstrated by a series of symposia devoted to the topic on both sides of the Atlantic, contributions by single scholars as well as team-based research projects, and a rising number of publications, including a recent Theme Issue on Islamic sensory history (ed. Lange, The Senses & Society 17.1 [2022], Open Access) and a forthcoming multi-author Reader in Islamic Sensory History that is to appear in Brill's Handbook of Oriental Studies series (eds. Bursi/Lange, also to appear in Open Access).
Marshall McLuhan (1962) and Walter Ong (1982) theorized that, separated from the West by a "great divide", Oriental societies privilege the ear, as well as the other non-visual senses, thereby hindering the rise of "modern" ocularcentrism. The impact of this simplistic grand narrative continues to be felt until today, as can be seen, for example, in clichéd generalizations about Islam's iconoclasm. As such, the "grand divide" narrative requires continued, careful deconstruction. Similarly, the idea that Islamic culture is "sensual"—an imaginary dichotomy that recalls stereotyped characterizations of sensual Catholics as Protestantism's Other—is pernicious but persisting. Although Edward Said (1978) and Alain Grosrichard (1979) debunked Western misrepresentations of Oriental sensory decadence and despotism a long time ago, Islam and Middle East scholars have done little to supplement Said's and Grosrichard's analysis with descriptions of the actual sensory styles of the Islamic world, past and present.
Such studies are urgent because protocols of the senses engender and demonstrate cultural difference, thereby both complicating and enriching cross-cultural encounters. Ingrained sensibilities towards sight inform public debates about the headscarf and about what may or may not be shown in the public sphere. Initiatives to build minarets and to broadcast the call to prayer in environments in which Muslims are in the minority result in arguments over the organization of urban soundscapes. The cultural significance of olfaction and gustation (think of the global popularity of Middle Eastern aromatics and food), but also of touch (think of handshaking) frames the daily encounter between Muslims and non-Muslims all over the world. A coherent and properly communicated account of the genesis and the varieties of Muslim attitudes towards the senses would go a long way in making such sensory encounters more comprehensible and easier to navigate, whether by explaining the historical moorings of these attitudes or, as the case may be, by showing that sensory difference is more imagined than real. In sum, the varieties of sensory discourses in Islam deserve to be more comprehensively examined.
This talk by Professor Lange will summarize recent developments in the study of Islamic sensory history and consider a number of case studies demonstrating both the promise and the difficulties involved in studying the sensory history of Islam and of Muslim societies. It will conclude by outlining some plans to stimulate the growth of this emerging field of study.
Christian Lange (PhD Harvard, 2006) is Professor of Arabic and Islamic Studies at Utrecht University, The Netherlands. He is the author of Justice, Punishment, and the Medieval Muslim Imagination (Cambridge 2008) and Paradise and Hell in Islamic Traditions (Cambridge 2016). From 2017 to 2023, he is the Principal Investigator of SENSIS ("The senses of Islam"), a research project funded by the European Research Council.
Organized by Domenico Ingenito (NELC), hosted and sponsored by CMRS-CEGS, and co-sponsored by Islamic Studies and the Center for Near Eastern Studies.