Iranian Studies Lecture Series: Houchang Chehabi Lecture 2
Feb 10 @ 4:00 pm
-
6:00 pm
314 Royce Hall,
10745 Dickson Plaza




Los Angeles

,

CA

90095

United States
+ Google Map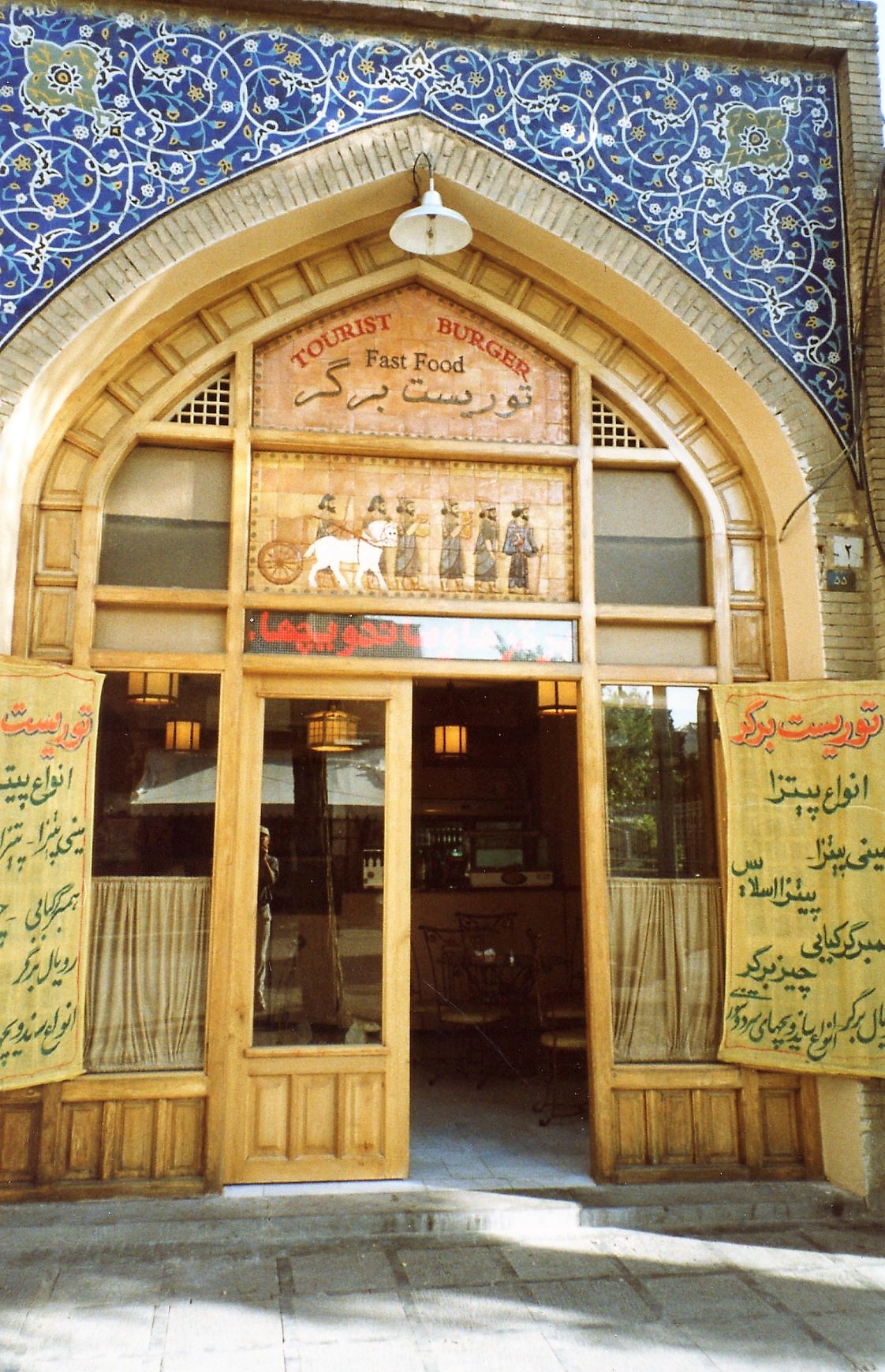 Aspects of Everyday Life in Iran
Between Religion, State, and the Lure of the West
A series of four lectures by
Houchang Chehabi
Professor Emeritus of International Relations
Boston University
Lecture 2: Names
February 10, 2023 | Royce Hall 314 | 4:00 pm
Registration Requested for In-Person Attendance
A hybrid Zoom live stream option is available for guests unable to attend in person. To view the lectures via the live stream, please use the provided Zoom link. All four lectures will use the same Zoom link, and no pre-registration is required.
https://ucla.zoom.us/j/99122797636
Series Synopsis
Iran is one of very few non-Western countries that was never formally colonized. Th e presence of foreigners was limited in the Imperial Age, and as a result it was largely local elites that, motivated by a patriotic desire to "catch up" with the West, introduced aspects of European culture into Iranian society in order to meet what has come to be known as the standard of "civilization." Under Reza Shah, Europeanization became state policy, while during the reign of Mohammad Reza Shah the state was less intrusive and opposition to Westernization increased. The Islamic Republic has tried to counter Western "cultural invasion" with at best mixed results. These policies have in turn been celebrated, tolerated, ignored, or opposed by different sectors of Iranian society, generating constant culture wars. This lecture series illustrates how religious strictures, state policies, and exposure to the wider world have affected everyday practices in three fundamental domains of human existence: names, food, and dress.
Second Lecture: Names
This lecture discusses the evolution of naming practices, including titles, given names, and family names. It will analyze the reasons for the introduction of family names in the early 1920s and shed light on the ways people chose surnames for themselves.
About the Speaker
Houchang Chehabi
Born to a German mother and an Iranian father in Tehran, Houchang Esfandiar Chehabi studied geography at the University of Caen and international relations at the Institut d'Etudes Politiques (Sciences Po) in Paris before going to Yale University, where he earned his Ph.D. in political science in 1986. He then taught at Harvard University and UCLA, and in 1998 was appointed a professor of international relations and history at Boston University, retiring in 2022. Since 2021 he has been an honorary professor in the School of History of the University of St. Andrews. He is the author of three monographs, has (co-)edited ten books, and published over fifty articles and translations.
Selected Works:
Onomastic Reforms: Family Names and State Building in Iran (Boston: Ilex Foundation, 2020)
Culture Wars and Dual Society in Iran (Amsterdam: International Institute of Social History, 2018)
Iran's Constitutional Revolution: Popular Politics, Cultural Transformations, and Transnational Connections (I.B. Tauris, distributed by Bloomsbury Publishing, 2010) (co-edited with Vanessa Martin)
Distant Relations: Iran and Lebanon in the Last 500 Years (Centre for Lebanese Studies, in association with I.B. Tauris, distributed by St. Martin's Press, 2006)
Politics, Society, and Democracy: Comparative Studies (Westview Press, 1995) (co-edited with Alfred Stepan, Gregory Kasza, Arend Lijphart, and Mattei Dogan)
Sultanistic Regimes ( Johns Hopkins University Press, 1998) (coedited with Juan J. Linz)
Iranian Politics and Religious Modernism: The Liberation Movement of Iran under the Shah and Khomeini (Cornell University Press, 1990)
var gform;gform||(document.addEventListener("gform_main_scripts_loaded",function(){gform.scriptsLoaded=!0}),window.addEventListener("DOMContentLoaded",function(){gform.domLoaded=!0}),gform={domLoaded:!1,scriptsLoaded:!1,initializeOnLoaded:function(o){gform.domLoaded&&gform.scriptsLoaded?o():!gform.domLoaded&&gform.scriptsLoaded?window.addEventListener("DOMContentLoaded",o):document.addEventListener("gform_main_scripts_loaded",o)},hooks:{action:{},filter:{}},addAction:function(o,n,r,t){gform.addHook("action",o,n,r,t)},addFilter:function(o,n,r,t){gform.addHook("filter",o,n,r,t)},doAction:function(o){gform.doHook("action",o,arguments)},applyFilters:function(o){return gform.doHook("filter",o,arguments)},removeAction:function(o,n){gform.removeHook("action",o,n)},removeFilter:function(o,n,r){gform.removeHook("filter",o,n,r)},addHook:function(o,n,r,t,i){null==gform.hooks[o][n]&&(gform.hooks[o][n]=[]);var e=gform.hooks[o][n];null==i&&(i=n+"_"+e.length),gform.hooks[o][n].push({tag:i,callable:r,priority:t=null==t?10:t})},doHook:function(n,o,r){var t;if(r=Array.prototype.slice.call(r,1),null!=gform.hooks[n][o]&&((o=gform.hooks[n][o]).sort(function(o,n){return o.priority-n.priority}),o.forEach(function(o){"function"!=typeof(t=o.callable)&&(t=window[t]),"action"==n?t.apply(null,r):r[0]=t.apply(null,r)})),"filter"==n)return r[0]},removeHook:function(o,n,t,i){var r;null!=gform.hooks[o][n]&&(r=(r=gform.hooks[o][n]).filter(function(o,n,r){return!!(null!=i&&i!=o.tag||null!=t&&t!=o.priority)}),gform.hooks[o][n]=r)}});
Iranian Studies Lecture Series: Houchang Chehabi
Undergraduate StudentGraduate StudentFaculty/StaffGeneral PublicOther