Iberian Jewish Identities After 1492
Nov 16, 2016 @ 12:00 pm
-
1:00 pm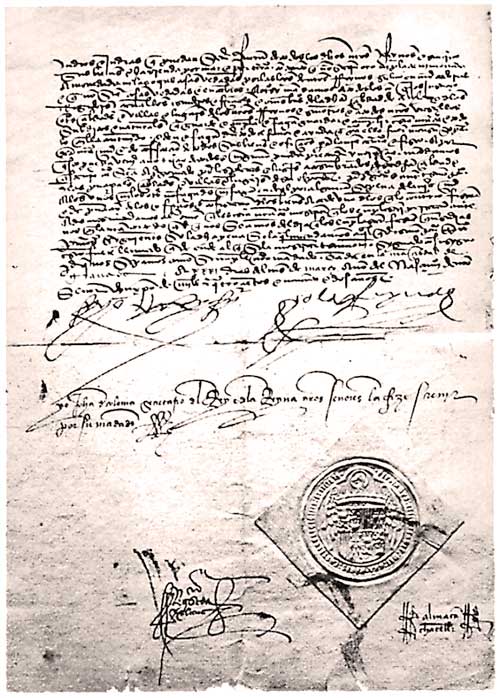 Drawing on material from documents kept by the Inquisition, as well as Rabbinical and other Jewish sources relating to the 16th and 17th centuries, UCLA Research Professor of Germanic Languages, Marianna Birnbaum, identifies and discusses the lives and activities of five distinct groups as aspects of the Sephardic Jewish identity.
Advance registration not required. No fee. Limited seating.
Funding for the CMRS Roundtable series is provided by the Armand Hammer Endowment for the UCLA Center for Medieval & Renaissance Studies.
Image: A signed copy of the Edict of Expulsion.