Humanities Dialogues Spring 2020
May 29 @ 1:00 pm
-
2:30 pm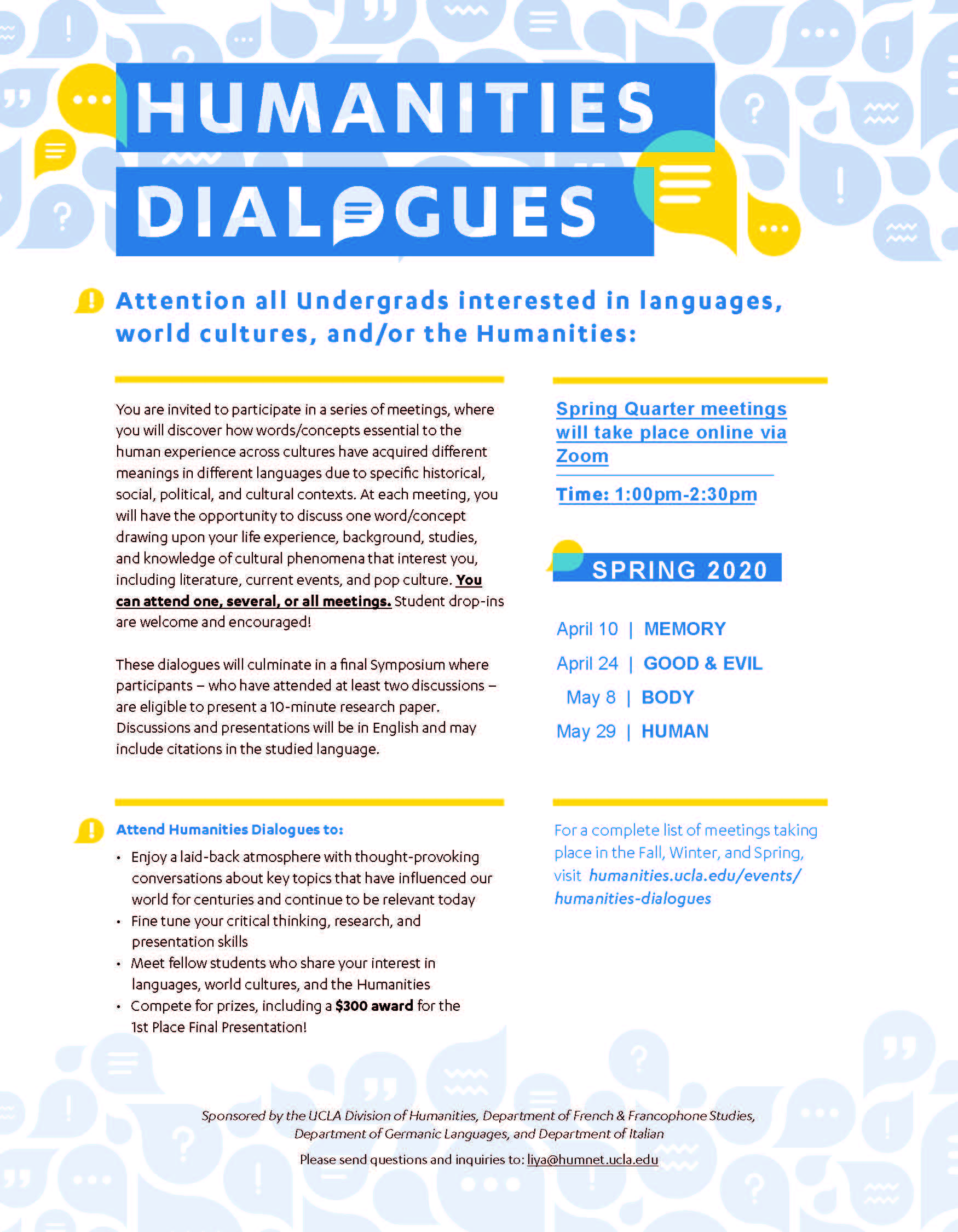 Humanities Dialogues Spring 2020 Flyer
You are invited to participate in a series of meetings, where you will discover how words/concepts essential to the human experience across cultures have acquired different meanings in different languages due to specific historical, social, political, and cultural contexts. At each meeting, you will have the opportunity to discuss one word/concept drawing upon your life experience, background, studies, and knowledge of cultural phenomena that interest you, including literature, current events, and pop culture. You can attend one, several, or all meetings. Student drop-ins are welcome and encouraged!
These dialogues will culminate in a final Symposium where participants – who have attended at least two discussions – are eligible to present a 10-minute research paper. Discussions and presentations will be in English and may include citations in the studied language.
All meetings will be conducted virtually for this quarter via Zoom.
Spring 2020:
from 1:00pm-2:30pm
Sponsored by the UCLA Division of Humanities, Department of French & Francophone Studies, Department of Germanic Languages, and Department of Italian