Human and Animal Conversions, c. 1600
Nov 30, 2016 @ 12:00 pm
-
1:00 pm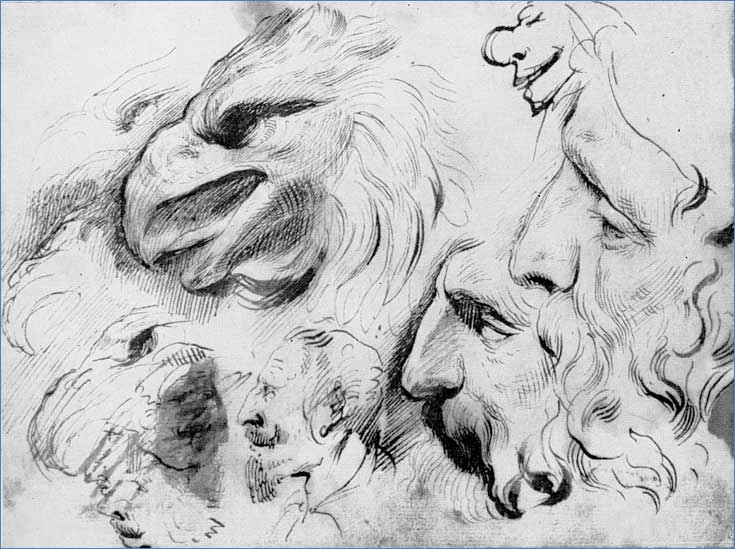 CMRS Roundtable
Professor Bronwen Wilson (Art History, UCLA)
Ancient debates about similarities and differences between animals and humans were rekindled during the sixteenth century in Italy. In visual imagery, treatises, dialogues, and orations, artists, natural historians, physiognomists, poets, and polymaths examined the physical characteristics of animals, how they communicated, and the moral, social, and political lessons they yielded for civil life. Because of their predictable behavior, animals were also recommended as a means to discern the increasingly fraught disjunction between whom humans appeared to be on the outside and the interior selves they concealed.
In this culture of dissimulation, artistic engagement with animals and physiognomy by Agostino and Annibale Carracci, who were working in Bologna at the end of the sixteenth century, is particularly intriguing. Seventeenth-century biographers of the Carracci comment frequently on their involvement with animals, often in relation to their experiments with physiognomy, drawing, and "strange faces." These accounts have contributed to the Carracci being credited with the invention of modern caricature, but their involvement with animals has been subordinated in the scholarship to narratives of artistic inspiration. Exploring prints, drawings, and paintings by the Carracci, this talk reassesses the emergence of caricature and its animated line.
Advance registration not required. No fee. Limited seating.
Funding for the CMRS Roundtable series is provided by the Armand Hammer Endowment for the UCLA Center for Medieval & Renaissance Studies.
Image: Agostino Carracci, Hairy Arrigo, Fool Pietro and Dwarf Amon  (Arrigo Peloso, Pietro Matto e Amon Nano), ca. 1598. Oil on canvas, 97 x 130 cm, Room 19, Museo di Capodimonte.