From Enoch to Daniel: Reimagining the Past in the Aramaic Dead Sea Scrolls
Feb 25, 2020 @ 2:00 pm
-
3:30 pm
UCLA, Royce Hall 314, (Conference Room),
340 Royce Drive
Los Angeles
,
90095
United States
+ Google Map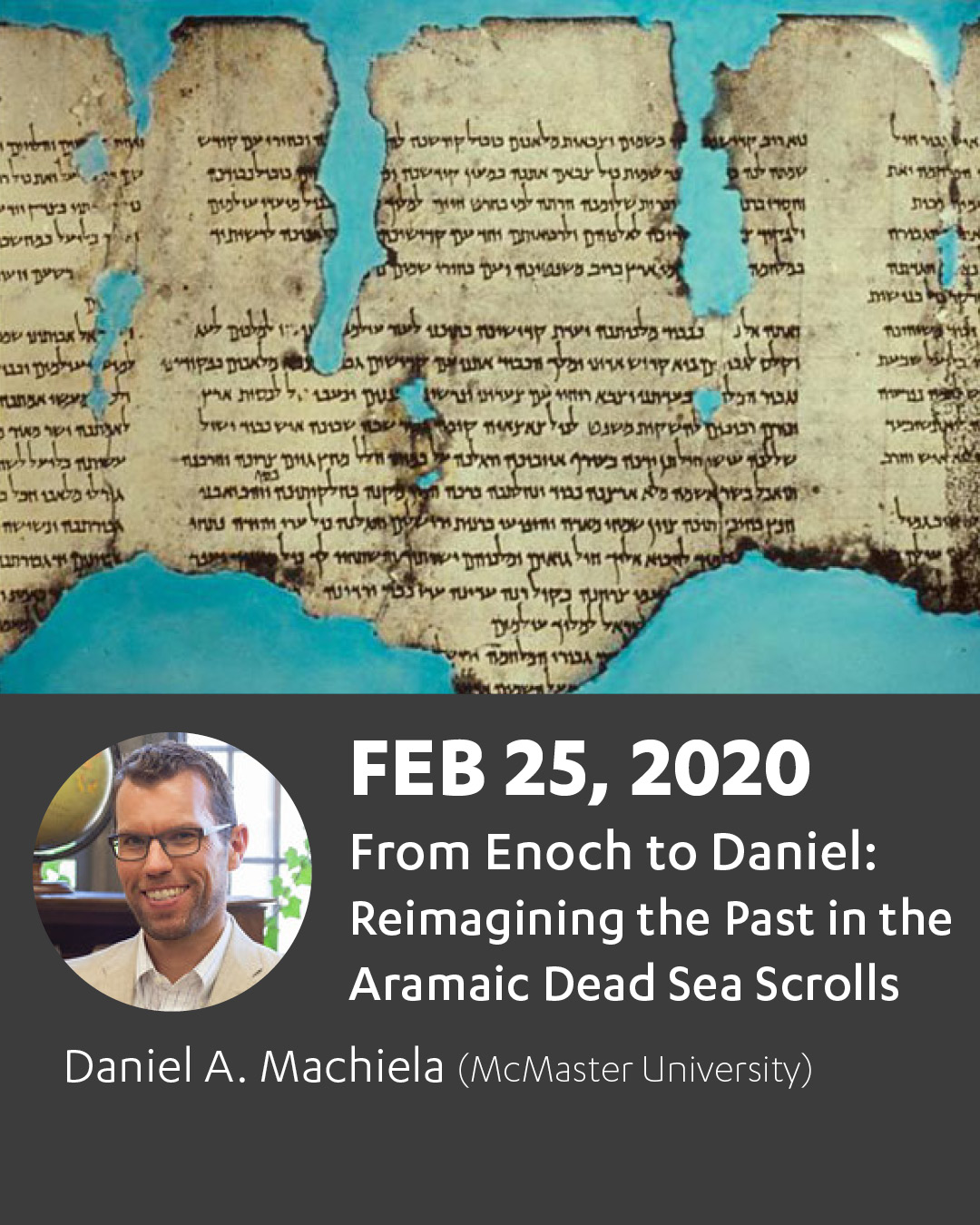 Since the late 1940s, the approximately 1,000 manuscripts discovered in caves alongside the Dead Sea – popularly called the Dead Sea Scrolls – have been reshaping in significant ways study of the Bible and ancient Judaism. Often left out of discussions about the scrolls are the approximately 30 Jewish literary works written in Aramaic. This talk will introduce the Aramaic Dead Sea Scrolls, survey their use of earlier biblical traditions, and assess their place in the broader landscape of ancient Judaism.
Daniel A. Machiela (PhD, Notre Dame) is Associate Professor and Chair of the Department of Religious Studies at McMaster University in Hamilton, Ontario. His research focuses on ancient interpretation of the Hebrew Bible, Second Temple period Judaism, the Dead Sea Scrolls, and Aramaic language.
Bible and Its Interpreters Seminar Series
Moderator: William Schniedewind (UCLA)
Sponsored by
The UCLA Alan D. Leve Center for Jewish Studies
Cosponsored by
The UCLA Department of Near Eastern Languages and Cultures