Fossilized French: Using the Breton Language as a Window on French Linguistic (Pre-)History
Feb 22, 2017 @ 4:30 pm
-
5:30 pm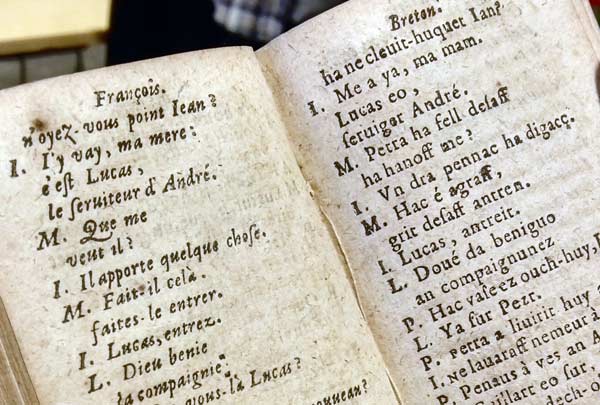 CMRS Distinguished Visiting Scholar
Breton – the Celtic language spoken in Brittany in the northwest of France – has been in close contact  with Romance (developing into French) ever since the Celtic migration from southern England and Cornwall. This contact has led to massive influence on Breton on all linguistic levels (especially phonology and lexicon). This talk by CMRS Distinguished Visiting Scholar Anders Richardt Jørgensen (English, Uppsala University) will highlight how we often find that to this day, due to the relatively slow pace of sound change in Breton and the fast pace in French, Breton preserves the shape of French loan words from the Middle Ages. Accordingly, the loan words appear "frozen" in form in Breton, not having undergone the subsequent rapid phonological developments seen in the donor language. The talk will present new material illuminating the "dark ages" of French linguistic development from a period where little or no written sources exist.
Co-sponsored by the Program in Indo-European Studies.
Advance registration not required. No fee. Limited seating.