Film Screening: Питер FM
Nov 12, 2015 @ 6:00 pm
-
9:00 pm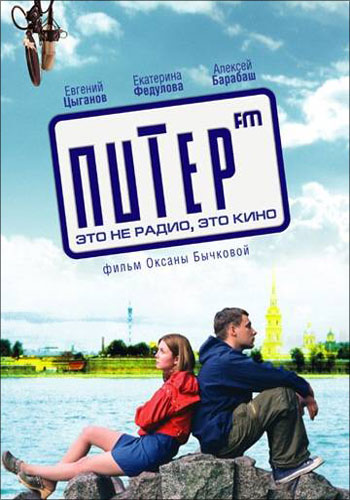 Film Synopsis:
Masha is working for a popular St. Petersburg radio station as a DJ and is getting ready to marry her old schoolmate, Kostya. Maksim is has a degree in architecture and prepares to move to Germany for a new job. The two young people accidentally bump into each other in a crowd. Masha drops her cell phone and Maksim happens to pick it up. He wants to return it, but each time they try to meet, something happens to waylay their plans. Ironically, the two of them keep ending up in the same places, but not knowing whatthe other looks like, they keep unwittingly passing by each other. In the meantime, Masha begins to realize that she is not in love with Kostya and agreeing to marry him was a rash decision on her part, while Maksim starts to think that he would rather live in St. Petersburg than move to Germany.
Runtime: 84 min. Release year: 2006. Language: Russian (ENG subtitles).
Join students from UCLA Russian language classes for an evening group screening of the film (Week 7 HW assignment for Russian-1 class). Make new friends, enjoy the company and light ethnic refreshments as you observe the scenery of beautiful Saint-Petersburg, delve into the contemporary Russian youth life and learn new words and expressions!