Does Jewish Biblical Scholarship Exist: A Historical Perspective
Jan 27, 2020 @ 2:00 pm
-
3:30 pm
UCLA, Royce Hall 314, (Conference Room),
340 Royce Drive
Los Angeles
,
90095
United States
+ Google Map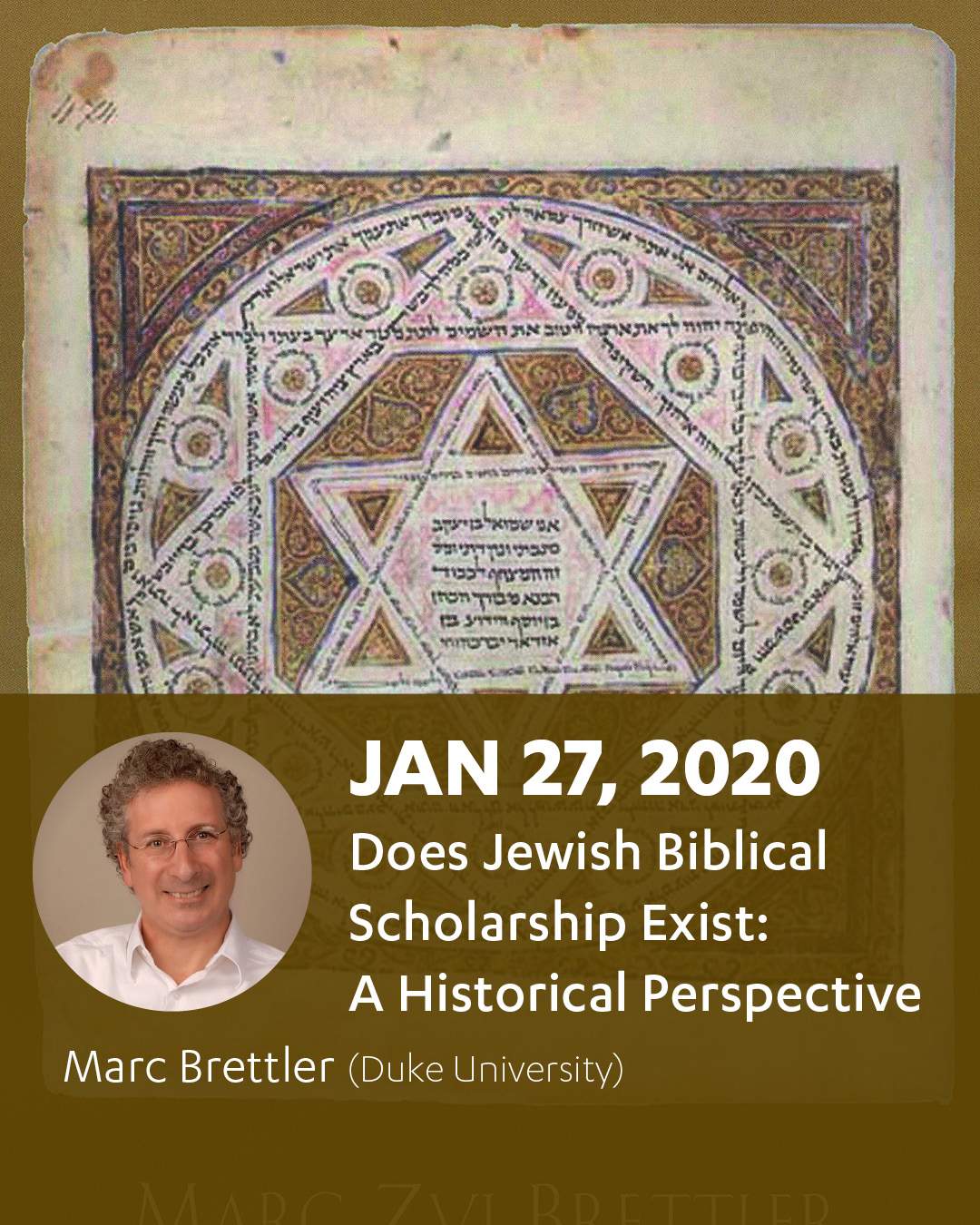 How and when did Jewish scholars enter into the mainstream of biblical scholarship? What religious and other constraints prevented them from entering the mainstream until the second half of the twentieth century? And once they entered, did they produce a body of distinctive Jewish biblical scholarship?
Marc Brettler is the Bernice and Morton Lerner Professor of Jewish Studies in the Department of Religious Studies at Duke University. He has also taught at Brandeis University, Yale University, Brown University, Wellesley College and Middlebury College. He has written God is King, The Creation of History in Ancient Israel, The Book of Judges, and Biblical Hebrew for Students of Modern Israeli Hebrew. He is co-author of The Bible and the Believer, and co-editor of the New Oxford Annotated Bible, The Jewish Study Bible, and The Jewish Annotated New Testament, and has contributed to all ten volumes of My People's Prayer Book. In 2017, he was one of 100 scholars and leaders asked to participate in the "American Values Religious Voices" project. He has written for The Forward and The Jerusalem Report, has appeared on the Television series "Mysteries of the Bible," was heard on the National Public Radio show "All Things Considered," and was interviewed on "Fresh Air" by Terry Gross.
Bible and Its Interpreters Seminar Series
Moderator: William Schniedewind (UCLA)
Sponsored by
The UCLA Alan D. Leve Center for Jewish Studies
Cosponsored by
The UCLA Department of Near Eastern Languages & Cultures and the UCLA Center for the Study of Religion