Decorated Manuscripts in Sixteenth-and Seventeenth-Century England
Feb 1, 2017 @ 12:00 pm
-
1:00 pm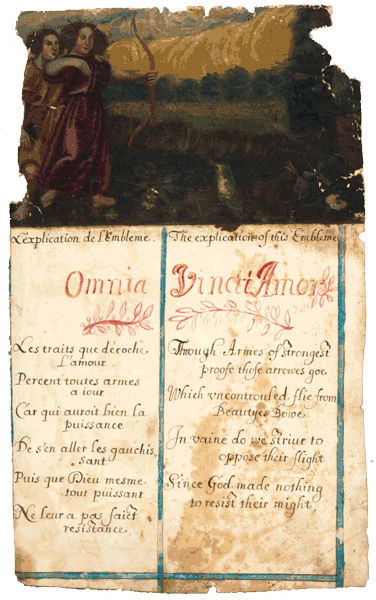 CMRS Roundtable
Manuscript studies scholars are well versed in the rich illuminations and miniatures in late-medieval English manuscripts, but scholars have spent less time considering the culture of decorated manuscripts in the early modern period. This talk by Dr. Wilkie will explore the culture of commissioning that created these highly illustrated and personal manuscripts in late-Tudor and early-Stuart England, the role the College of Arms played in their creation, and influences from continental books.
Advance registration not required. No fee. Limited seating.
Image: Epicedium for John Egerton, 1st Earl of Bridgewater (d. 1649) and his wife Frances Stanley Egerton, Countess of Bridgewater (d.1636),with various epithalamia and acrostic verses celebrating the marriage of their daughter Magdalen to Sir Gervase Cutler, 1633. © The Huntington Library.
Funding for the CMRS Roundtable series is provided by the Armand Hammer Endowment for the UCLA Center for Medieval & Renaissance Studies.