Cities, Ships, and Saints: Religious Practice and Maritime Networks in the Western Indian Ocean (11th-16th centuries)
May 9, 2018 @ 5:00 pm
-
6:00 pm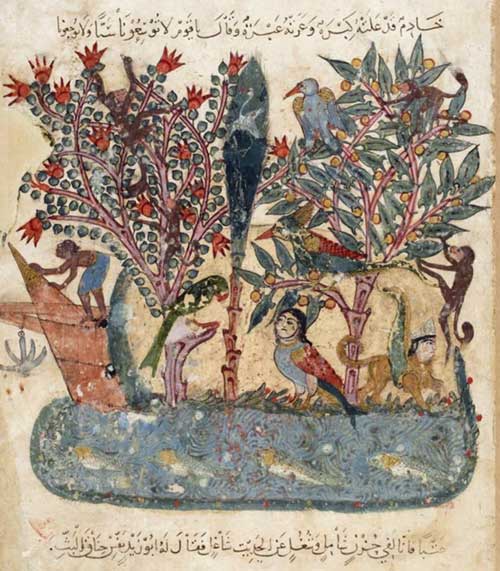 CMRS Distinguished Visiting Scholar Lecture –
As portrayed in a sixteenth-century bio-chronicle of the port city of Aden in Yemen, men of renowned piety performed miracles that delivered their devotees from pirates and tempests, ensured success in the marketplace, and calibrated the sometimes treacherously plural urban milieu. Can these miracles or their retelling be said to characterize a city-based identity, a distinctive maritime culture, and a networked transoceanic world in the context of the "pre-modern" Indian Ocean? The sea is a persistent source of metaphor in multiple religious discourses, but it also constitutes an avenue of trade, migration, and expansion of social and economic networks across the Indian Ocean. What connects three distinct strands of inquiry—inquiry into miracles, metaphors, and economic exchange—is the set of pious practices and religious ideas that we might dub "maritime piety," which informed and were informed by the economic and social realities of an interconnected transoceanic world.
Focusing on a corpus of mostly Arabic texts, CMRS Distinguished Visiting Scholar Roxani Margariti (Associate Professor, Middle Eastern and South Asian Studies, Emory University) examines how these primary sources speak to sea-oriented pious practice and religious discourse in the Western Indian Ocean, and connects these testimonies to the study of interconnected hubs of trade and of expansive networks of merchants and holy men crisscrossing the seas.
Advance registration is requested. Please click here to complete the short registration form. No fee. Limited seating.