Chamber Music at the Clark: Markus Groh (piano)
Dec 9, 2018 @ 2:00 pm
-
4:00 pm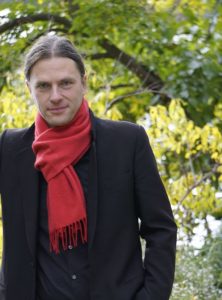 Pianist Markus Groh gained immediate world attention after winning the Queen Elisabeth International Competition in 1995, the first German to do so. Since then his remarkable "sound imagination" and astonishing technique,   have confirmed his place among the finest pianists in the world. Sharing the same birthday with Alfred Brendel, Arturo Benedetti Michelangeli, and Maurizio Pollini, he has proven himself worthy of their company.
Markus Groh's recent American appearances include the Hayes Piano Series at the Kennedy Center, and the complete Bartók piano concertos with the Florida Orchestra under the direction of Stefan Sanderling. He made a sensational debut with the St. Louis Symphony in November of 2014: "Few can play the piano consistently with the kind of power that really fills a hall, and only a small subset of that can play powerfully while maintaining the finesse that makes the sound musical. Groh belongs to that subset." (St. Louis Post-Dispatch) North American performances during the 2016–17 season, included the Omaha Symphony, the Santa Barbara Symphony, and the Jalisco Philharmonic.
Groh has also appeared with the American symphony orchestras of Baltimore, Cincinnati, Cleveland, Detroit, Houston, Washington, D.C., New York, Philadelphia, San Francisco, Seattle, and Vancouver, among others. Worldwide engagements include the Beijing Symphony, Berlin Symphony, Bournemouth Symphony, Residentie Orkest at the Hague, Helsinki Philharmonic, London Symphony, Malmö Symphony, MDR Leipzig Radio Orchestra, New Japan Philharmonic, Royal Scottish National Orchestra, St. Petersburg Philharmonic, and the Stuttgart Radio Orchestra, to name a few.
A spellbinding recitalist, Groh draws from the piano shapes, textures, and colors that one seldom hears in live performance. Widely acclaimed for his interpretations of Liszt, an all-Liszt CD was released by AVIE in 2006. Showered with rave reviews, the CD was named "Editor's Choice" in Gramophone.
Chamber Music at the Clark concert seating is determined via lottery. The booking-by-lottery entry form for Markus Groh concert seats posts here on Thursday, October 11, 2018. Lottery registration closes Thursday, November 1, 2018.
Learn more about the booking-by-lottery system for securing Chamber Music at the Clark seats.