Center for Medieval & Renaissance Studies Open House
Oct 10, 2019 @ 4:30 pm
-
6:00 pm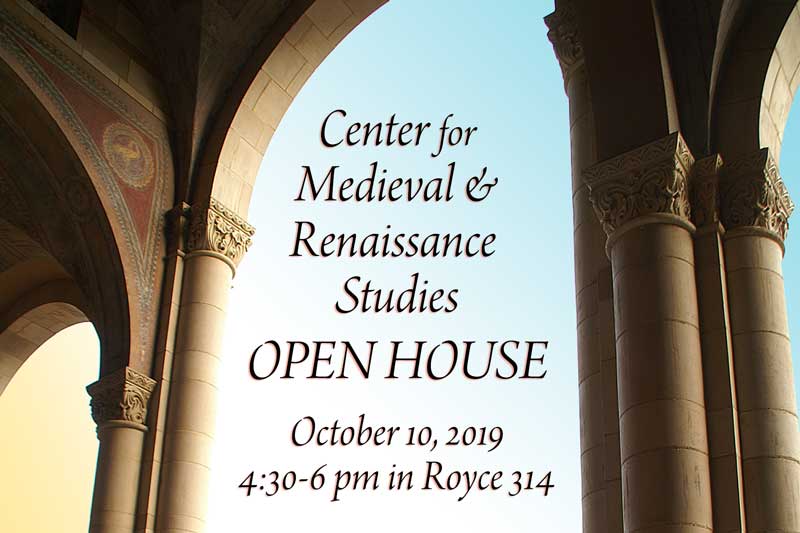 You are invited to join CMRS Director Zrinka Stahuljak and the Center's staff for the annual Open House celebrating the start of the new academic year. This is the Center's 57th year of promoting interdisciplinary and cross-cultural studies related to the years 600-1600 C.E. Please visit with and meet professors, students, colleagues, and friends who share scholarly interests. Find out more about the programs, fellowships, grants, and publications pertaining to Medieval and Renaissance Studies at UCLA.
No fee. Limited seating.
Please click here to register to attend.