Building on the Inquisition. How Did Poverty-Minded Friars Pay for Big Buildings?
Feb 28, 2017 @ 12:30 pm
-
1:30 pm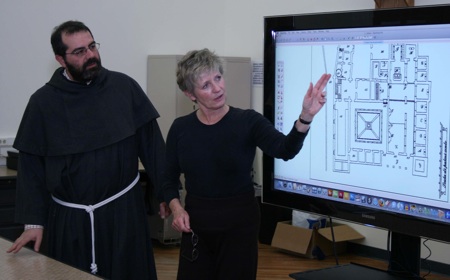 A distinctive feature of the new religious orders of the thirteenth century (Franciscans and Dominicans among others) was their adoption of apostolic poverty. Friars focused their action on charity and outdoor preaching to convert the urban poor from heretical practices. In this talk, Caroline Bruzelius (Anne Murnick Cogan Professor of Art and Art History, Duke University) describes how the friars began to create large churches and preaching piazzas that changed the character of medieval cities in Italy, and asks how poor friars were able to create and decorate monumental architecture.
*Please note the time change from the original post. This lecture is now scheduled to start at 12:30 pm instead of 12 noon as originally announced.*
Advance registration not required. No fee. Limited seating.