Being in the World: Law Career Panel
Feb 28 @ 6:00 pm
-
7:30 pm
February 28, 2023 | 6:00PM – 7:30PM
Royce 306
Considering a career in law after earning your Philosophy degree? Join us for a panel discussion and reception with UCLA Philosophy alumni who have built successful careers in the field of law!
Find out what our alumni are doing now and the steps they took to get there. Walk away with real-world advice for how to approach your post-grad career.
Stay for the reception at 7:00PM where you can chat with our panelists over pizza 🍕! (Vegan and gluten-free options will be available)
RSVP below to save your spot.
Can't make it to the session in person? Register anyway to receive a Zoom link to join remotely.
Meet the Speakers
Emin Akopyan, Vice President and Counsel, MUFG Union Bank, N.A.

Emin graduated from UCLA with a BA in Philosophy in 2007 and went on to receive his JD from Georgetown University Law Center in 2011.  Following graduation, Emin practiced law as a commercial real estate attorney at Duval & Stanchenfeld LLP and Gibson, Dunn & Crutcher LLP, in New York City and Los Angeles, respectively.  Emin is currently in-house counsel at MUFG Union Bank. He lives in Sherman Oaks with his wife and two young sons.
Mariam Karson, Associate General Counsel, Meta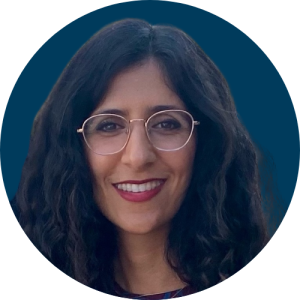 A new media and technology attorney who loves working at the intersection of where content and emerging technologies meet.
Matt Weitz, General Counsel, Manhattan West Asset Management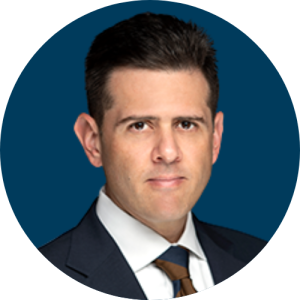 Matt Weitz is General Counsel at Manhattan West Asset Management where he oversees the company's legal affairs. Mr. Weitz has extensive experience in Media and Entertainment, Gaming and Hospitality, Real Estate, M&A, and Regulatory Law. Among his achievements, he represented Meruelo Media before the FCC in a first-of-its-kind purchase and sale of television spectrum, negotiated the financing and relocation of Magic Mike Live Las Vegas to the SAHARA Las Vegas, and served as legal counsel for global concert tours of U2, Sting, Justin Timberlake, and Phil Collins.
Mr. Weitz previously served as Vice President and Associate General Counsel for the Meruelo Group, a family-owned asset management company, where he oversaw legal matters for its Media and Entertainment, Gaming and Hospitality, and Real Estate divisions as well as intellectual property matters for the entire portfolio. He also served as Senior Director of Legal Affairs for Global Touring at Live Nation Entertainment, as a law clerk for the Los Angeles District Attorney's Office, and as a judicial extern in Los Angeles Superior Court. Mr. Weitz also had his own private practice representing professional players, coaches, and companies in the Esports sector.
A Los Angeles native, Mr. Weitz graduated with a B.A. from UCLA and Juris Doctor from Pepperdine University School of Law
var gform;gform||(document.addEventListener("gform_main_scripts_loaded",function(){gform.scriptsLoaded=!0}),window.addEventListener("DOMContentLoaded",function(){gform.domLoaded=!0}),gform={domLoaded:!1,scriptsLoaded:!1,initializeOnLoaded:function(o){gform.domLoaded&&gform.scriptsLoaded?o():!gform.domLoaded&&gform.scriptsLoaded?window.addEventListener("DOMContentLoaded",o):document.addEventListener("gform_main_scripts_loaded",o)},hooks:{action:{},filter:{}},addAction:function(o,n,r,t){gform.addHook("action",o,n,r,t)},addFilter:function(o,n,r,t){gform.addHook("filter",o,n,r,t)},doAction:function(o){gform.doHook("action",o,arguments)},applyFilters:function(o){return gform.doHook("filter",o,arguments)},removeAction:function(o,n){gform.removeHook("action",o,n)},removeFilter:function(o,n,r){gform.removeHook("filter",o,n,r)},addHook:function(o,n,r,t,i){null==gform.hooks[o][n]&&(gform.hooks[o][n]=[]);var e=gform.hooks[o][n];null==i&&(i=n+"_"+e.length),gform.hooks[o][n].push({tag:i,callable:r,priority:t=null==t?10:t})},doHook:function(n,o,r){var t;if(r=Array.prototype.slice.call(r,1),null!=gform.hooks[n][o]&&((o=gform.hooks[n][o]).sort(function(o,n){return o.priority-n.priority}),o.forEach(function(o){"function"!=typeof(t=o.callable)&&(t=window[t]),"action"==n?t.apply(null,r):r[0]=t.apply(null,r)})),"filter"==n)return r[0]},removeHook:function(o,n,t,i){var r;null!=gform.hooks[o][n]&&(r=(r=gform.hooks[o][n]).filter(function(o,n,r){return!!(null!=i&&i!=o.tag||null!=t&&t!=o.priority)}),gform.hooks[o][n]=r)}});
RSVP: Being in the World: Law Career Panel – February 28, 2023