Being in the World: Careers in Academia
Mar 14 @ 6:00 pm
-
7:00 pm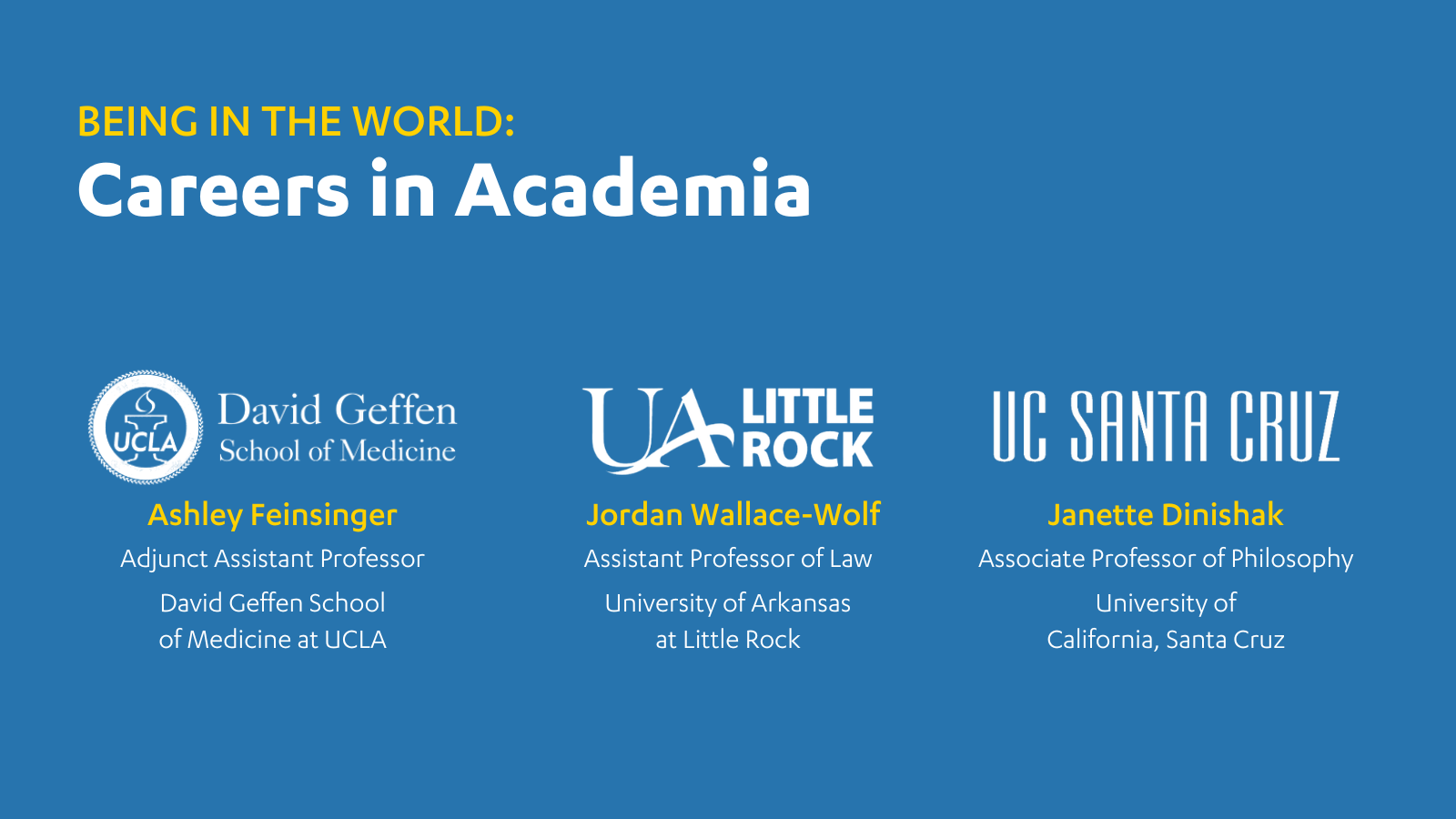 March 14, 2023 | 6:00PM – 7:00PM PT
Considering a career in academia after earning your Philosophy degree? Join us for a virtual career panel discussion and Q&A with UCLA Philosophy alumni who are now working as professors at institutions such as the David Geffen School of Medicine at UCLA, the University of Arkansas at Little Rock, and UC Santa Cruz!
Find out what our alumni are doing now and how they got there. Walk away with real-world advice for how to approach your post-grad career in academia.
RSVP below to get the calendar invite
Meet the Speakers

Ashley Feinsinger, Adjunct Assistant Professor, David Geffen School of Medicine at UCLA
Dr. Ashley Feinsinger is faculty in the Department of Medicine at the David Geffen School of Medicine at UCLA. Her research pursues questions at the intersection of ethics, philosophy of language, and neuroscience, and she has published on a range of topics, including medicalization and the ethics of non-therapeutic research with implanted devices. Funded by the NIH BRAIN Initiative, her neuroethics lab engages with patient-participants in basic neuroscience research to understand motivations for enrollment and interpretations of risk and benefit. Through comparing patient values with those of researchers and the public, her lab addresses conceptual questions about exploitation and trust, as well as practical questions about patient engagement and consent.
Dr. Feinsinger received her undergraduate degrees in philosophy and linguistics and her PhD in philosophy from UCLA.  Additionally, she completed the Advanced Training in Health Care Ethics Certification from the University of Washington and the Medical Education Fellowship in Curriculum Innovation from DGSOM.  She is also the Ethics Theme Chair for the medical school curriculum and co-chair of the bioethics selective for first and second year medical students.
For more information, visit her lab website: https://www.feinsingerlab.com

Jordan Wallace-Wolf, Assistant Professor at Bowen School of Law, University of Arkansas, Little Rock
Jordan graduated from UCLA school of law in 2017 and earned a Ph.D. from the UCLA philosophy department in 2020. Afterward, he was a fellow at the UCLA law school until 2022, when he accepted a job at the University of Arkansas's Bowen school of law. His research focuses on law and morality, with a focus on drawing the distinction between what is private and public. Pursuing this broad research question has led him to consider whether thoughts are the permissible target of legal sanctions, and whether we have a privacy interest in our movements through public space.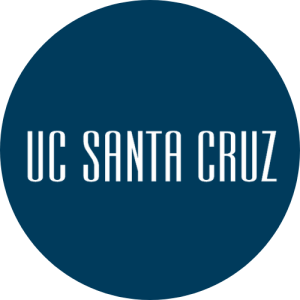 Janette Dinishak, Associate Professor of Philosophy, UC Santa Cruz
Janette Dinishak is an Associate Professor of Philosophy and Associate Director of the Center for Public Philosophy at the University of California, Santa Cruz. Her research interests include the philosophy of psychology and psychiatry, Ludwig Wittgenstein, and the ethics and epistemology of other minds. She has published papers on autism, the pathologization and de-pathologization of human differences, Wittgenstein, and Gestalt psychology.
var gform;gform||(document.addEventListener("gform_main_scripts_loaded",function(){gform.scriptsLoaded=!0}),window.addEventListener("DOMContentLoaded",function(){gform.domLoaded=!0}),gform={domLoaded:!1,scriptsLoaded:!1,initializeOnLoaded:function(o){gform.domLoaded&&gform.scriptsLoaded?o():!gform.domLoaded&&gform.scriptsLoaded?window.addEventListener("DOMContentLoaded",o):document.addEventListener("gform_main_scripts_loaded",o)},hooks:{action:{},filter:{}},addAction:function(o,n,r,t){gform.addHook("action",o,n,r,t)},addFilter:function(o,n,r,t){gform.addHook("filter",o,n,r,t)},doAction:function(o){gform.doHook("action",o,arguments)},applyFilters:function(o){return gform.doHook("filter",o,arguments)},removeAction:function(o,n){gform.removeHook("action",o,n)},removeFilter:function(o,n,r){gform.removeHook("filter",o,n,r)},addHook:function(o,n,r,t,i){null==gform.hooks[o][n]&&(gform.hooks[o][n]=[]);var e=gform.hooks[o][n];null==i&&(i=n+"_"+e.length),gform.hooks[o][n].push({tag:i,callable:r,priority:t=null==t?10:t})},doHook:function(n,o,r){var t;if(r=Array.prototype.slice.call(r,1),null!=gform.hooks[n][o]&&((o=gform.hooks[n][o]).sort(function(o,n){return o.priority-n.priority}),o.forEach(function(o){"function"!=typeof(t=o.callable)&&(t=window[t]),"action"==n?t.apply(null,r):r[0]=t.apply(null,r)})),"filter"==n)return r[0]},removeHook:function(o,n,t,i){var r;null!=gform.hooks[o][n]&&(r=(r=gform.hooks[o][n]).filter(function(o,n,r){return!!(null!=i&&i!=o.tag||null!=t&&t!=o.priority)}),gform.hooks[o][n]=r)}});
RSVP: Being in the World: Careers in Academia – March 14, 2023