Augustine's Divjak Letters 10* and 24*: Slavery, Captivity, Status and Original Sin
Nov 9, 2020 @ 9:00 am
-
10:00 am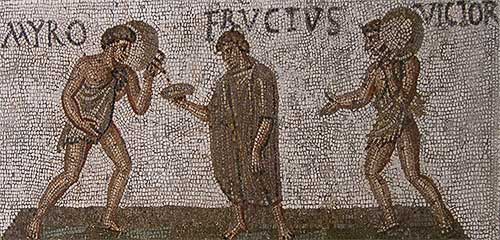 Susanna Elm, Sidney H. Ehrman Professor of European History, UC Berkeley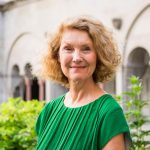 This presentation is part of the CMRS-sponsored Fall 2020 LAMAR Seminar: "The Late Antique World: Transitions and Transformations Between Classical and Medieval" (Classics 250).
Write to Erin Romo, Program Coordinator at the Center for Medieval & Renaissance Studies to register for the Zoom link. Open to UCLA graduate students and faculty not enrolled in the class.
Image at top: Detail from a late antique mosaic of a man named Fructus being served wine by two of his slaves, Myro and Victor. From Uthina (Oudna) in Tunisia, now in the Bardo Museum, Tunis.